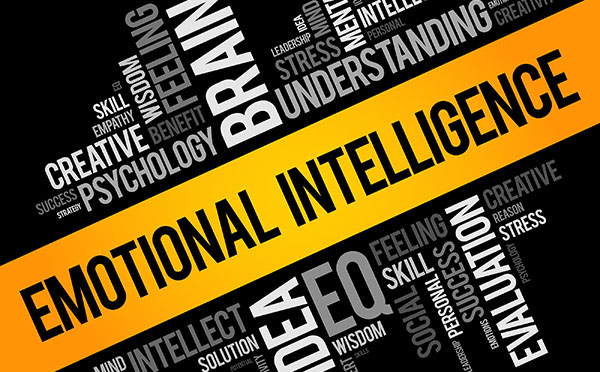 Leaders with high levels of emotional intelligence (EQ) have a greater propensity to value themselves and others, which is vital if they are going to get the best out of themselves and their teams.

When you think of the best leaders you have worked for or known personally, there's a high probability there is a link between them and a high level of EQ. So, what makes a great leader and what's the link between them and EQ?
We examine three components of EQ and how a leader's manifestation of them assists them in developing their overall skills.
1. They have a great sense of self-awareness
Good leaders recognise they have the ability to see who they themselves are and the effect that has on their ability to run their business, their teams and themselves. They don't make excuses or become defensive. They exercise restraint when necessary, and don't blame other people or things for the situation they find themselves in.
They are able to look at themselves and determine their strengths and development areas, creating plans for how they are going to get the best from themselves.
2. They are transparent and speak the truth.
Emotionally intelligent leaders are authentic leaders who aren't afraid to let their vulnerabilities be known. They readily acknowledge their flaws and own their mistakes. Likewise, they're able to confront reality and talk straight with others in a manner that lends clarity without game playing or emotional blows. You always know where you stand with an emotionally intelligent leader, and you respect them all the more for it. By allowing their true self to be seen and heard, they give others permission to do the same, which accelerates the building of trust.
3. They are able to control the controllables and recognise those areas they can't
Emotionally intelligent leaders recognise what they can and can't do, allowing their teams to build a coherent awareness of what is possible and stretching the boundaries towards what might have proved difficult or impossible before.
Their awareness of what they can and cannot accomplish allows them to build competences and confidence so people can look to them for guidance, building the trustworthiness of the leadership position.
Working on the controllables and identifying those areas where they have concerns but not control allows leaders to concentrate and focus on what can be done and what can't, without establishing too great a boundary that stops the enhancement and stretching of skillsets. As leaders advance in their EQ awareness and ability, they recognise what their overall boundaries are, but realise the overall efforts should still be made to 'push the boundaries' of what is possible.
By establishing an insight into what a great leader does to display and exhibit excellent emotional intelligent skills, we can determine how that person can build awareness in themselves and their teams of the skills needed to be effective as time progresses, recognising that technology will play only a bit-part in the development and successful running of businesses in the future.
Thanks again,
Sean
Sean McPheat
Managing Director
MTD Training   | Image courtesy of Big Stock Photo