Getting Around to Time Management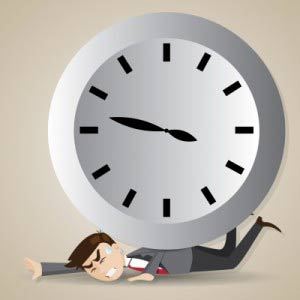 Well, the week is winding down. We've spent some time going over a few essential management skills and there are only a few left to consider.
Diagnostic skills involve your ability, as a manager, to identify a situation and formulate an effective response. This is something you most likely deal with on a daily basis. You must be familiar enough with the inner workings of your operation to recognise immediately when something goes wrong. It is this quick reaction that will lead you to successful resolution.
Decision-making skills are just as important as diagnostic skills. Once you've identified a problem you must have the ability to weight your options and make an informed decision. Too many managers find themselves faced with a handful of options, only to fumble with insecurity when it comes time to make a final choice. Everyone makes mistakes once in a while. Occasional mistakes are acceptable if you regularly make good decisions. You are, after all, only human.
Time management skills are the one thing I find to be absolutely essential to the inner workings of any good organisation, management training program, or individual business manager. Can you walk into your office any given morning, or at the beginning of any week, and quickly identify what needs to be done? Are you able to place the tasks you need to accomplish in a properly prioritized order?
The art of time management includes not only scheduling your own work, but also knowing when you need to begin delegating to others. You have a team for a reason and should never be afraid to assert your authority and assign additional tasks if needed. If you don't feel as though you can delegate to your team, it's time to assess whether or not you have the right team.
Effective time management means that everything is prioritized so that each task is completed on time and nothing is overlooked. You have a complicated job, so you should strive daily to keep it as simple as possible!
Enjoy the weekend!
Thanks again,
Sean
Sean McPheat
Managing Director
MTD Training   | Image courtesy by iosphere of FreeDigitalPhotos.Net
Updated on: 1 August, 2008
---
---