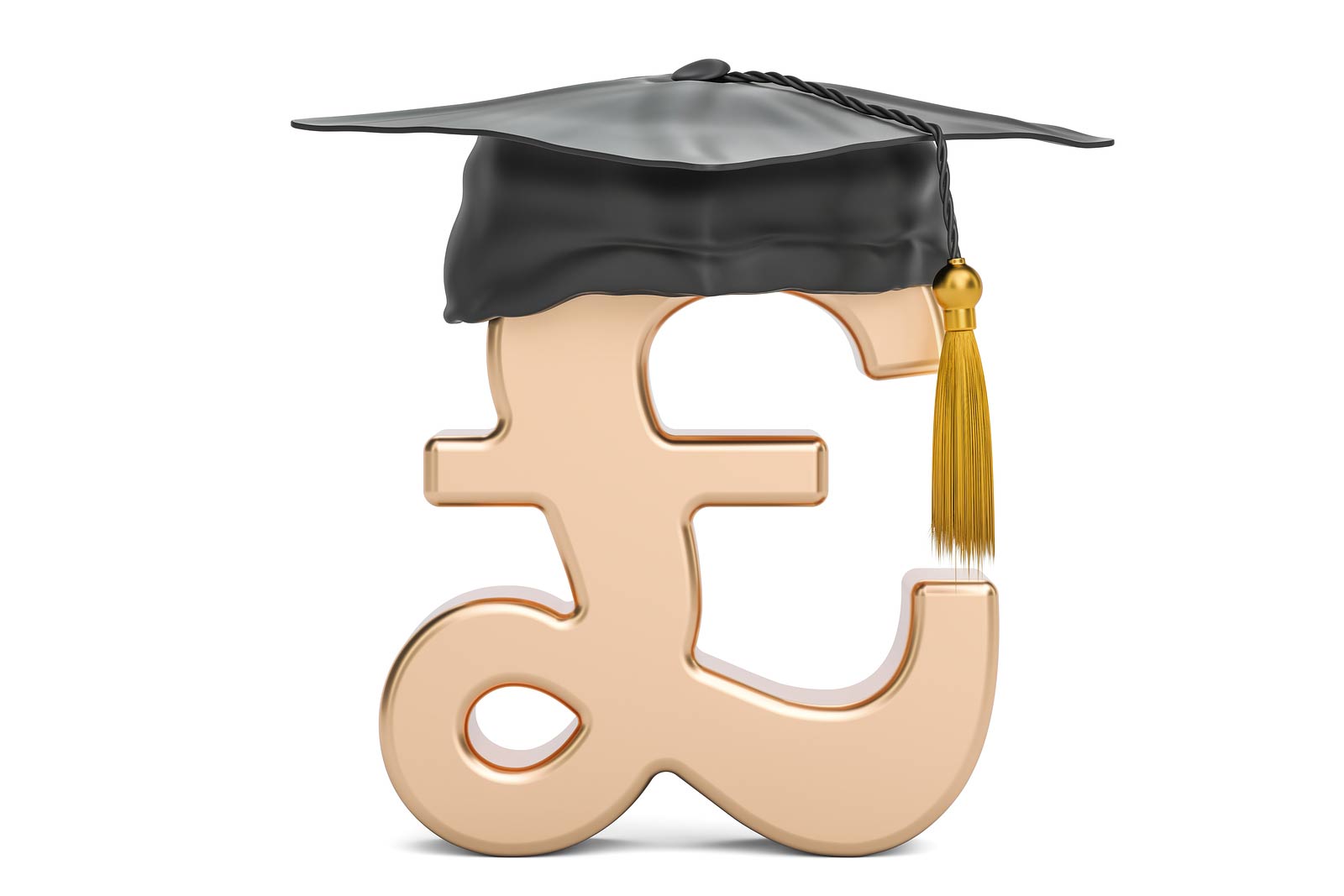 We've trained close to 200,000 managers at all different levels here at MTD and I'm always fascinated to understand the path that they have took to end up where they are.
Some are graduates, some not.
Some have basic qualifications and others have higher qualifications.
I've even heard one manager say that they had no formal qualifications but had attended U.O.L – the "University Of Life"
As my nephew had just grafted day and night to achieve a 2.1 from Bath, I was debating in the office as to what his earning potential would be like over the years.
Did we think it would change much over his lifetime? And if so, by how much?
No-one really knew. Although everyone had an opinion in it!
So I asked our training support team to hunt out some research to first, answer that burning question and secondly to provide some useful information to the graduates that we train to give them hope as their career progressed (well, hopefully depending on the figures!)
The research was interesting and revealed a massive pay difference between graduates and non-graduates.
The research below, based on data from the Office of National Statistics at the end of 2017 examined the average annual gross wage of workers based on the highest qualification that they had received.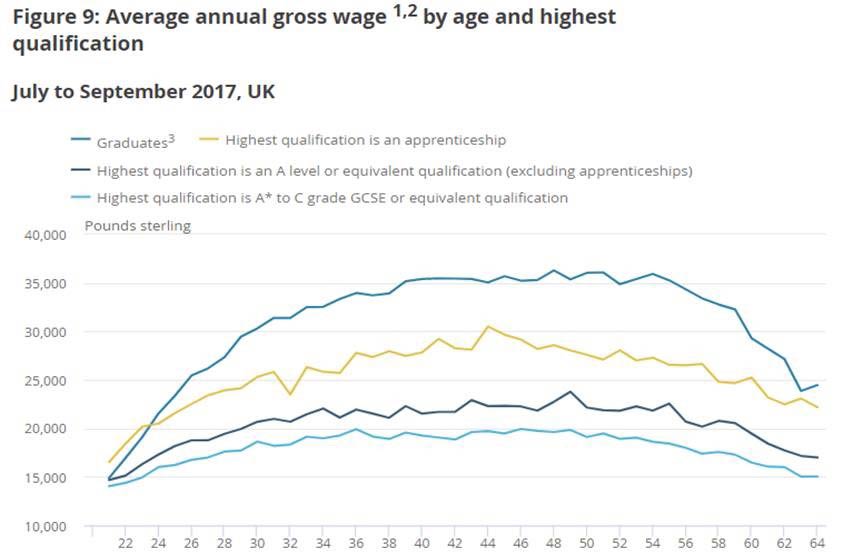 Here are some key observations from the survey:
Observation 1 – Graduates earn more from age 23+
From the image below you will note that from the age of 23 the earnings of a graduate take off in comparison to their counterparts.
Observation 2 – Graduates can expect healthy pay increases until they are 40
Graduate salaries steadily increase until the age of 40 and thereafter in comparison to the steep rise before they tend to plateaux until they are 54 and then they decline
Observation 3 – A graduates salary peaks at 48 years old
The average salary of a graduate is at its highest when they are 48.
This is interesting because someone whose highest qualification is an apprenticeship, well their salary peaks at 44, someone with A level equivalent peaks at 49 and those with GCSE equivalents peak at 36 and then again at 46 and 49 (all the same)
Observation 4 – There's a £16,340 difference in pay at peak ages
As mentioned above, a graduates salary peaks at 48 where the average is £36,279.
The peak salary for those with GCSE or equivalent qualifications top in at an average of £19,939.
Summary
If you're a graduate there is hope!
If you take a longer term view across your lifetime rather than the next 2 or 3 years then you can see that your earning potential is far higher than if you do not take a degree.
I suppose the ultimate yardstick of success is down to how happy you are in your role and what your definition of success actually is but in terms of pure earning potential the stats speak for themselves.
Please feel free to quote any of these observations for yourself but credit MTD Training.
Thanks again
Sean
Sean McPheat
Managing Director