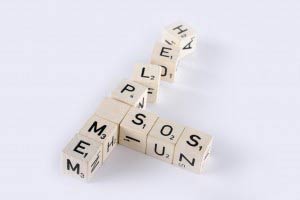 You know the feeling…you've taken on a new employee, they seemed exactly the right type of person from their CV and the interview, they've got their feet under the table and ….
Whatever the reason, many new hires simply don't turn out the way you thought they would. There is no fail safe technique for ensuring someone starting with you will perform in the way you expect them to. Their values may not ring true with your team, or they may not get on with their colleagues, or they may have personal issues that spill over into the workplace.
You may have to act swiftly to limit the damage this bad hiring decision may cause you. I have a few ideas that might help:
First, face up to the problem. You may feel uncomfortable or embarrassed about the situation. You may not have noticed something obvious at the interview, and you may feel frustrated and guilty about what may lay ahead; like, having to get rid of a person and go through the long recruitment process again. So, there are several stages you can go through before removing the person from their position.
1) Ensure you and they have clear objectives. Go back to the job description and the objectives they need to hit and make sure everything is clear, with no ambiguities. Make sure they understand what is expected of him or her. Is there an aspect of the role that needs describing in greater detail? If so, make it happen and keep a close eye on how the person responds.
2) Review your induction programme. You need to strike a delicate balance between the new person adding value to the organisation and making sure the systems and processes in the organisation are well-followed. Some sensitivity at this stage is normal, but revisit what your expectations are during this induction period and highlight any anomalies that may be present.
3) Do they simply need more training? There may be a skills gap between someone's former experience and the new job requirements. The decision to employ may look poor, but it may simply be a case of the person not getting enough skills training or coaching to appear competent. Could they shadow someone else, or have a mentor for a longer period to see if that reduces the concerns you may have?
4) Is the level of support adequate? Maybe they need a bit more supervision on the job before they pick it up properly. Has the level of guidance been enough to allow them to grow quickly into the job? Different people have different learning styles, so it's possible they need to be trained or supported in a different way before they grasp the principles.
5) Find out their perceptions of the job. Have an early performance review or job appraisal to discover their views on how things are going. This gives you both an opportunity to bring up any issues that may be covered up. Discuss, performance targets, quality issues, time frames, compliances, or whatever it is that is giving you cause for concern. This will allow you to bring up the concerns you have without it appearing personal just to them.
6) Check out your coaching style. Coaching is a good investment in people, as it allows you to develop their skills while keeping an eye on their performance. It will check on their levels of resourcefulness, too, so you see whether there is a real reason to keep them motivated and in your future plans.
7) Consider extending the probation period. Practically, it is easier to reverse a poor hiring decision before the probation period is up. Once full employment has been granted, the legal requirements that have to be followed are more complicated. You must demonstrate you've given the employee every chance to turn things round, so an extended probation period allows you both to see whether the future with be better with or without them. Naturally, you need to forewarn them about the consequences of lack of improvement
8 ) Create contingencies if the person should fail to improve. Is there another role within the organisation that would suit them better? Could someone else fit into the role they are currently holding if you do have to let them go quickly? Would they be disruptive if you asked them to leave early? maybe compensation for early leaving would be better than putting up with poor performance longer than necessary.
There is no value in prolonging a poor hiring decision; it's always best to tackle the situation head-on and in a professional way. This ensures the least damage to morale and the organisation's performance.
Thanks again
Sean
Sean McPheat
Managing Director