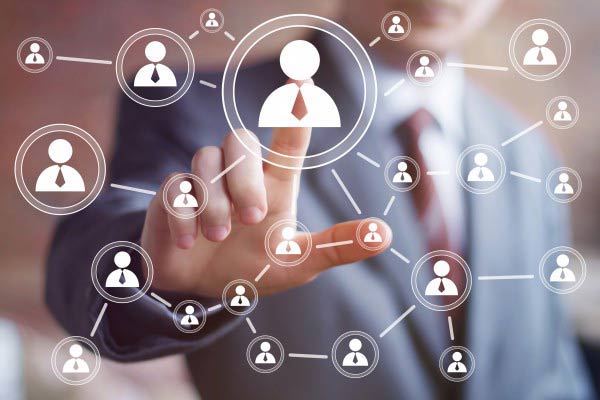 More often than not, connections play a big role in the professional world.
Whether a mate from university helped you find your first job, or a former colleague connected you with a valuable client, the right relationships can make or break a career.
This is all done through networks of other professionals, which takes time and effort to develop and upkeep.
In this article, we will open secrets to help professionals network more successfully.
Change Your Strategy
The higher up the corporate ladder you climb, the higher will be the positions of other professionals you would be interested in meeting.
These people are often harder to get in contact with, and even more difficult to persuade to meet you for a drink.
Therefore, you need to revise your strategy throughout your career in order to network with the right people.
In the beginning, you will likely interact with other people who are just starting out, these are typically former friends from university, or others you  met at interviews or in industry-related clubs.
It is easy to strike up a conversation with these individuals, and they will likely say yes to an invitation for coffee.
However, this same strategy will not apply to an upper manager of a large firm, whom you are trying to network with to get their account. In this situation, you will need to possibly send him a package with your firm's portfolio, and then figure out a way to get that person to open and actually read it.
It is often worthwhile to attend industry awards to try and meet individuals who hold important jobs, or figure out other ways to cross paths with them.
Offer Up A Unique Angle
Once you have fine tuned your strategy and actually got in front of the person you were hoping to meet, you need to offer them something to not only connect with you, but to remember you.
Many believe that bringing up something in common, such as interests or common acquaintances, is a good ice breaker; however, while that may be the case, that is often a conversation starter that leads nowhere.
Instead, try to come up with a new angle that will set you apart from the crowd and make the person focus on you.
This can be the very thing you need to capture the person's attention, and then transition the conversation to business.
Be Industry Current
Once you have figured out a way to get one-on-one time with the person you were hoping to network with, and offered up a new angle to get their attention, you will want to start talking about the real reason you wanted to network with them, business.
While you may benefit from the relationship in some way, you must make the person believe that you are also a worthy contact.
One quick way to prove that is to always be industry current; a good trick is to be prepared for networking events by brushing up on three of the latest methods, findings, research results, skills or happenings in your industry.
By bringing them up in your conversation, you will look like a competent professional.
Networking can catapult someone's career by finding the right contacts; however, as employees will need to attract professionals in higher levels as they rise the corporate ladder, networking becomes more difficult.
Following these three steps can help professionals network more successfully.
Thanks again
Mark Williams
Head of Training and Development