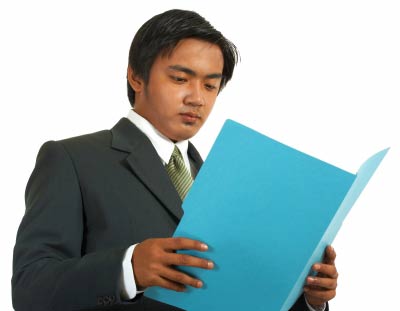 Keeping your CV up to date does not mean you are looking for another job. I am often asked for my CV to form part of a proposal for training or consultancy work. Updating your CV regularly also reminds you how much or how little CPD (Continuing Professional Development) work you have done recently.

So how does your leadership CV read? Take a look through and I bet the following words, or variations of them are included:
Self motivated/Highly driven
Strategic thinker
Dynamic innovator
Engaging speaker
Solution focused
Proven track record
Excellent communication skills
Target driven
Highly experienced
Excellent project management skills
Financial acumen/profit driven
My guess (based on experience) is that your CV is littered with clichés and if you take them out there is little left of any substance. Rather than the cliché, you need to give clear examples of where you have achieved or displayed the skill listed or even better steal the idea below.
When training sales people and business owners, one of the things I always teach is that; "Your products or services are not good just because YOU say so, only your CLIENTS can make that call!" Case studies and success stories written from existing client perspectives will always have more value than the words of the seller.
Your CV is your chance to 'sell you' but you are not the best person to do that (as you are biased), other people are. Isn't the best part of LinkedIn the recommendations section? It's the first thing I look at when checking a profile. Why not build your recommendations into your written CV? Rather than put "I am an engaging inspiring and charismatic speaker." Include a direct quote from somebody that has listened to you and can provide clear testimony about your speaking skills!
Including recommendations from other people also has the added benefit of showcasing the level of people and businesses that you are currently engaging with. In other words it is a very subtle and clever way of namedropping!
"All very well" you might say, "but I don't have that many suitable recommendations on my linked in profile!" If that is the case then I will advise you to do exactly what I tell my sales trainees and business owners to do. Be proactive and go and get some, better still 'lift your game' and you will find that the recommendations come without you having to solicit them. Having said that, don't be afraid to approach colleagues and clients and ask them for testimonials based on their experiences of working with you. I am sure you will have good things to say about them and can reciprocate accordingly. There is no harm in agreeing the main message that you want that particular recommendation to convey, after all you want a mix of skills rather than have everyone just talk about your most prominent skill or ability.
In summary – ditch the cliché CV and create a document of real worth!
Many thanks
Mark Williams
Head of Training
MTD Training   | Image courtesy by Stuart Miles of FreeDigitalPhotos.Net