I love the British Summer…it's my favourite day of the year!
I was enjoying a good round of golf during a particularly warm spell last month, and was really enjoying it. Well, when I say 'good' round, it depends on your definition of that adjective, but for me…hitting par on two holes in succession is good!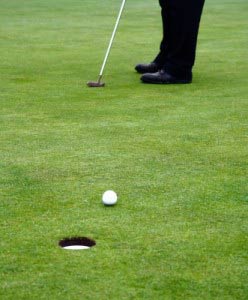 I remember standing and surveying the hole  I was on from the fairway, and chose a club from my bag, having weighed up the distance. I took a practice swing, then addressed the ball and hit it smack down the middle. Yes, it went straight! And too far! By about 30 meters!
I had basically chosen the wrong club for the distance.
A few holes later I was in a similar position and chose a different club, so I wouldn't hit it so far this time. You guessed it! I hit it 30 meters too short.
As I was also preparing for a leadership conference that week, it got me thinking about how we all make choices on< leadership and management styles based on the situation we are in. Great leaders and managers choose their leadership style like a golfer chooses his or her club, with a calculated analysis of the matter at hand, the end goal and the best tool for the job.
The calculation comes when we identify the situation and decide on the distance we are from the goal we want to achieve. The lay of the land will determine the type of shot we line up on the course. Similarly, we will weigh up what the current situation  is and determine the best tool for the job by choosing the best style to use to get the result we want. It would be pointless using a sand wedge on the green, just as using the wrong management style is pointless if you're desiring a particular result.
I was definitely 'put' in my place on that leadership seminar, as I was 'driving' all over the place, although I did have a 'slice' of luck later on, meeting up with a new client. I may have to keep off the golf course for a while as I'm now practicing military golf…..left, right,left,right!
Many thanks
Mark Williams
Head of Training
MTD Training   | Image courtesy by Stuart Miles of FreeDigitalPhotos.Net