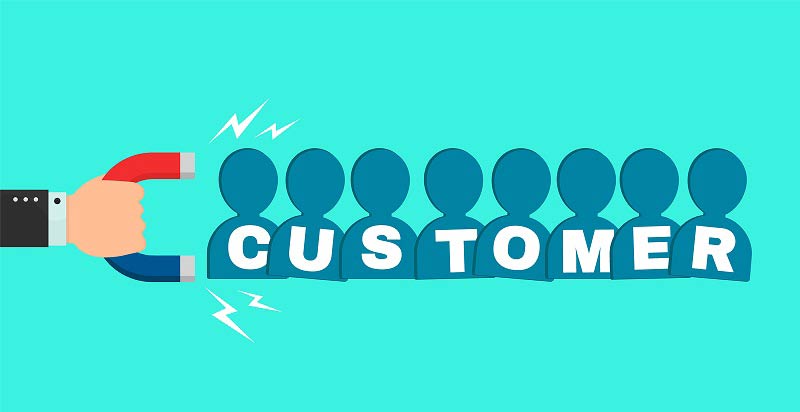 If you work for a small company, or a startup, you need clients to stay in business and grow your brand.
You likely look to the giants in your industry, and envy their clients and the prestige that goes along with them.
Most small business managers have the mentality that they can't go after the big fish in the pond because they don't have a chance to lure them to their organisation.
However, that is not the way of thinking that is going to be advantageous for your business. You should think the opposite, and believe in your company enough to rely all its advantages to your prospective customers.
Here are some tips to attain a big client for a small business.
Stress Individual Time
A small company can offer more individual time to each client that a large one can. Big organisations have a vast number of clients, and they typically assign junior executives to deal with them day-to-day, with the executives only being available once in a while. However, a small company does not have many clients, so they have much more time to devote to their existing ones. Pitch that to your dream customer, and explain how the executives will invest their personal time into each and every meeting. Make the client understand that their success will be your success, so you will be that much more motivated to work hard.
Offer Lower Prices
In today's world, many customers think about their bottom line first, which is where small companies can gain the advantage. Since you don't have as many expenses as your large competitors, you can offer lower prices for products and services. This should entice certain customers to consider you; or at the very least give you a try.
Stand Out
Another great tactic to landing a dream client is to show him that your business stands out from the mold. It's much harder for big companies to offer out-of-the-box services or innovative products because that is risky. They likely stick to the status quo, because that is what works for them. However, small companies have a chance to do things differently, and try something no one else has tried. For example, Inc.com recounts how a small alcohol company, Akvinta Voda, quickly became Virgin Atlantic airline's exclusive vodka and was able to get into posh restaurants, Nobu and Jean-Georges, by offering organic ingredients. By eliminating all the toxins found in other vodka lines, they stood out from the rest, and positioned themselves as a new and valuable player on the block.
Landing a big client can bring huge benefits for small companies. It can get the firm's name heard around the industry, and bring in even more business. Don't shy away from trying to bring in the big fish, and utilise these tips to get started.
Here's another article you may find useful: 3 Steps That Will Turn Your Business Idea Into Reality
Thanks again
Mark Williams
Head of Training and Development
MTD Training | Management Blog | Image courtesy of Big Stock Photo