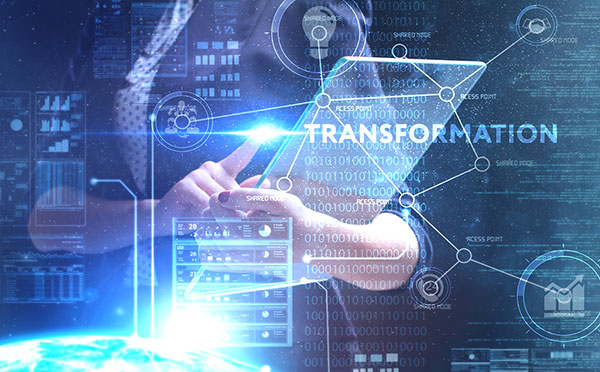 According to a recent report by the World Economic Forum, it is being estimated that 57% of all jobs we have are at risk of being automated in the next five years.
Deloitte Consulting assesses seven disruptors happening today that will have a profound effect on the changes we experience and the opportunities we offer to our staff.

Those seven are:
Technological advancements
A tsunami of data
Diversity and generational change
AI and robotics
Automation taking over human jobs
Explosion in contingent work
Change in nature of careers
And according to the WEF Future of Work Report, 'The half-life of a skill has dropped from 30 years to an average of 6 years.'
These statements above fundamentally change the way we foresee the future of work and the impact it is going to have on our companies and the people who work for us.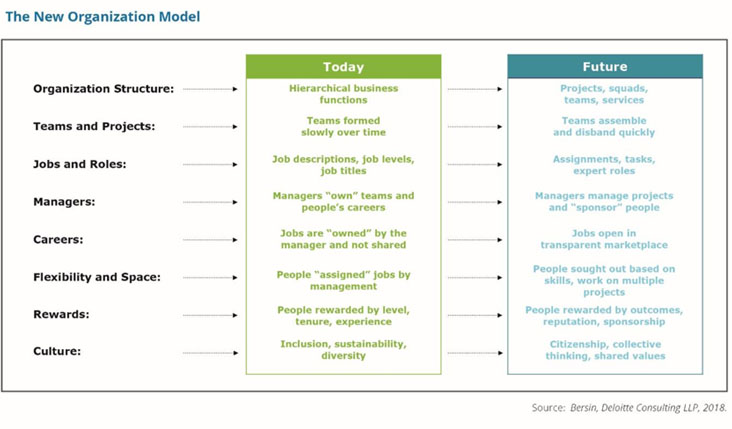 This new model predicts some of the major changes that will affect managers over the next few years. I don't see these as forecasts but instead as warning shots to us as managers in business today.
If we don't see these as necessary changes for us to put into practice, we run the risk of being run over by those companies who do.
MTD's management programme 'Essential Management Skills' has been forecasting the various changes that are happening in new businesses for some time now. We see the future as something to grasp with enthusiasm rather than be feared. So, what are the messages that these studies and others are sending to us, and how should we prepare for them?
1) We need to put talent development and workforce strategy at the forefront of our planning.
This means we have to look again at our management mindset and realise it means more than just managing people in the next decade. We need to recognise that our evolving talent don't just need help in doing their current roles; they need to have the platforms built that will aid them in developing the skillsets for the future careers driven by technology, AI, VR and AR.
Without talented people who will be taking our businesses onto the next level, we will suffer stagnation and competitive takeover of our markets.
2) We need to reassess the agility fo our teams to face the challenges of new ideas and advances
'Reinvention' is a well-worn word these days, but it has never been truer, in the sense of us having to check in with what the new generation of customers are demanding from us. Without us having the agility to change quicker than the competition and assess the market needs at a faster pace than ever, we run the risk of our products and services serving a market that has moved on without us.
3) We need to see the future workforce as, not salaried employees, but project-driven, off-balance-sheet contractors, freelancers and co-workers
Deloitte's Global Human Capital Trends report in 2018 showed that the average company employed only 42% of its staff 'on the books'. Key workers will come in many forms, including:
Contractors
Freelancers
Independent workers
Crowd workers
Gig workers (paid by the project or task)
The talent that will become available for us to call upon cannot and must not be underestimated. The days will soon be passed when we only have our full-time key team workers to carry out the work we need to accomplish. If we're not agile enough to hire top quality personnel from outside our company for specific, strategic projects, we will find our competition with attract these quality, flexible, agile brains to do it for them.
Again, according to Deloitte's, 'Given growing skills shortages and the low birth rate in many countries, leveraging and managing "alternative" workforces will become essential to business growth in the years ahead.'
We need to see ourselves as the forerunners of these changes as we take on board what the newer generations are demanding from our companies of the future. By creating these massive opportunities for ourselves, we build our teams in a different, more flexible way to deal with the challenges that face us in the next decade.
Thanks again
Sean McPheat
Managing Director