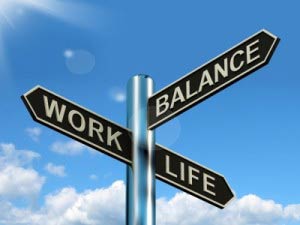 Most managers would like to develop a department that is helpful to their staff, a culture that allows people to live their life well, alongside high commitment to work.
This makes good business sense. If you have a team who are able to enjoy their work and their social life, you have a group of people who feel good about committing to ownership of their results.
A good balance between work and home life can help attract and retain talent, reduce turnover, lower recruitment and training costs, increase productivity and improve morale.
But you need to ensure any environment you create isn't just a one-off, short-term attempt. It has to be a programme that people can believe in and accept.
It can include the following aspects:
* Flexible work options: This could include flexitime, job-sharing, flexiplace or compressed work-week.
* Leave benefits, such as family care leave, extra holidays earned for help in major projects and baby care.
* Support services, such as medical insurance, health and wellness programmes, child-care benefits and health-club membership.
It's not easy for every department to offer lots of facilities, especially in a recession or when costs are rising. However, every team can discuss options of what might be available to them to ensure there is a good chance of balance. You don't want to lose good people simply because they don't want to spend inordinate amount of time at work at the expense of their family. Make sure you allow people the opportunity to share what is important in their lives, and you will reap the rewards and benefits.
Many thanks
Mark Williams
Head of Training
MTD Training   | Image courtesy by Stuart Miles of FreeDigitalPhotos.Net