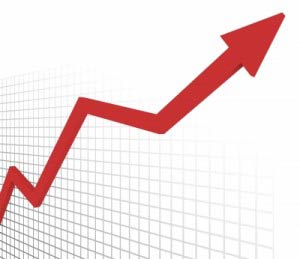 Paradoxically, the financial performance of your department or business is not something you should attempt to directly control. It is better achieved by providing superior service to the market place.
Your value in the marketplace is a consequence of energising and focusing employees to create and deliver value.
Don't manage money. Devote your efforts instead to the things that produce the money within your department.
Those things are the enthusiasm, commitment and drive or the teams that work for and with you.
Your business will have competitors. Who are your greatest competitors? Yes, those who can best complete the work that your clients and prospects want done!!
So what do you need within your business to ensure you beat the competition and provide what your clients need and want? It revolves around this list of desirable (and in some cases, necessary) traits:
Energy, ambition, commitment, passion, enthusiasm, drive, excitement.
When these qualities exist within your team, outperforming the competition becomes easier, because people are willing to bring creative ideas to the workplace and clients will notice the differences that exist between you and the competition.
All too often, managers actually destroy the emotions mentioned above. Think of your daily conversations with your team members. Do they all revolve around getting the numbers in, hitting targets and increasing profits? These are necessary conversations, obviously. But when they become the sole source of inspiration that you use wiyth your people, it drains the spirit, make people myopic and does not encourage creative thinking.
What can you do to encourage your people to add market value every day?
Firstly, build your peoples'enthusiasm for providing quality service at every 'touchpoint' they have with the customer. Best quality should be the norm, not a goal.
Then, trust them to bring their best qualities to work with them. People aren't inherently down and depressed…it's their focus that has made them so. Provide an environment that encourages creative thought and you'll nurture it.
Don't get side-tracked by short-term market pressures. Thinking long-term will engender the team spirit that drives performance and quality thinking.
Live up to your values daily. If people see you saying one thing and doing another, your credibility will go down and people will cease to care anymore.
Remember… your purpose is to create a great place to work. This will encourage your team to bring the specific skills with them that will drive performance. And it's this commitment from people that will give you the edge in performance and create extra market value for your team, business and industry.
Many thanks
Mark Williams
Head of Training
MTD Training | Management Blog | Image courtesy by Idea go of FreeDigitalPhotos.Net