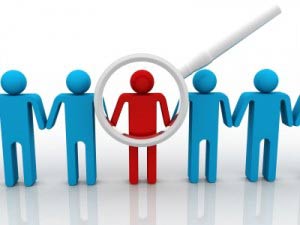 Headlines in the sports media often talk about 'special' players and their talent. They begin to get head hunted by other clubs with money to spend to acquire the best people. In the end these stars are often tempted by the money and opportunities on offer
This also happens in other industries and it is a fact of business life that if you have some very talented people they are going to attract attention and generous offers which you can't or don't want to match.
Whilst in the short term this can be both upsetting and disruptive, it is possible to recover from this and also prepare for it. In this article we will look from both points of view; dealing with the immediate aftermath and what you can start doing now to protect your business in the future.
Losing Your Top Talent
Believe it or not there are actually some advantages to losing your top talent. The first of these is that it can highlight how much you felt reliant on this person. It is akin to having only a few large customers to sustain your business. If you were to lose one of these tomorrow then it would probably have an even greater impact than losing your top talent. Obviously if one happens as a result of the other then the impact could potentially be bigger and we will look at this later in this article.
Another advantage is that you may be able to make some changes to work patterns and procedures that you felt unable before for fear of upsetting your best worker. It also gives other people who were maybe operating in the shadow of the other person, to flourish and show what they can do. In the end you may be better off than you were before. No manager likes the idea that they are being held to ransom by one person.
Most people will respond in a short term crisis and it can even boost team morale as everybody rallies round. The key trick is to show that no one is indispensable and that you value the loyalty of those who still work for you. You may even want to consider rewarding those who are prepared to step up to the plate. Some employees may have actually resented the person who left anyway and it is now an opportunity for them to move up in the business.
It is important that the rest of your people see that you respond strongly and take control of the situation. Show that you have a plan for moving forward. Involve them as much as possible in whatever damage limitation may need to be done. This might involve protecting your business by contacting key customers who might have been looked after by the person who has left. Explain exactly what will happen in the interim and if they have ANY issues to contact you so that you ensure that everything is dealt with quickly and effectively.
Proactively Protecting Your Business For The Future
Some of the best managers we have worked with on our training courses are those that think ahead to protect the business and themselves. They proactively look at the coverage they have for all the roles in the team. Having at least two or more people who can step in at short notice, even if only for short periods of time will help to avoid significant drops in service and sales levels.
Many of the techniques used by talented people can be replicated by other people in the team or by new people coming into the business to replace those who leave. By creating situations where talented people work alongside either yourself or other colleagues enables you to 'model' or emulate what they do. Coaching and developing people generally is an excellent way of getting to know people and how they work.
Succession planning tends to be seen in larger business but the principles should be applied to any business especially where there are just one or two key people. Whilst we assume that we lose talent because the person decides to go elsewhere, we need to be aware that death of this person is also a real threat to your business.
One of our coaches recently recalled the story of an assistant manager who had worked in the same branch of a national electrical wholesaler he had been working with. The assistant manager was well known and liked among the local businesses that used the wholesaler. One day when the assistant manager didn't turn up for work, the branch manager went around to their house and found the assistant manager unconscious on the floor following a stroke. The person never worked for the business again. When our coach spoke to the manager, she said how much knowledge about the customers had been lost as a result. The coach then worked with the business to improve the amount of information that was collected in future on Customer Relationship Management (CRM) systems.
Where there is a danger that a top employee will try to take a customer with them, it is worth making sure that as the manager you and other colleagues also have strong relationships with them. This will help reduce the possibility that it is only the one employee that is responsible for looking after the account.
In summary your role as manager or owner is to show strength of character in dealing with the unexpected loss of key people and take control to mitigate any possible effects. It also makes sense to have a plan against the possibility of losing someone. Any business that relies too much on one person or a few key customers is always leaving itself exposed to business interruption. Some business may even insure themselves against this event or other situations that can have significantly detrimental effects. These could include a major IT infrastructure failure or a fire in your main premises. If you want help putting together such contingency plans, please call us and we will be happy to share our experience in these situations.
Many thanks
Mark Williams
Head of Training
MTD Training | Management Blog | Image courtesy by JS Creationzs of FreeDigitalPhotos.Net