How To Get Organised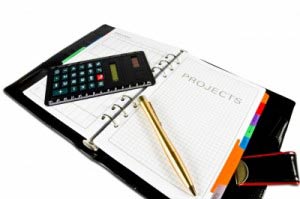 Organisation skills…is that an oxymoron? Are we able to organise ourselves and learn actual skills to be able to do it? Well, in order to achieve any kind of results, there are certain steps you can take to achieve the level of organisation that helps you achieve goals and targets.
To be organised only requires a certain mind-set that anyone can adapt to. Easier said than done, I know, but there may well be opportunities to improve if we follow guidelines that aren't too difficult.
Clarify objectives. This is imperative if you want to organise schedules or get ahead of the game. If possible, do this with the boss. That way, if anything occurs that may take you away from your main objectives, then you can decide together which of the tasks should be tackled first. That brings us onto…
Prioritise. This means knowing what is important as well as urgent. If you are driven only by the urgent, you may not be able to get the most important things accomplished. When prioritising, ask yourself 'what's the best use of my time right now'?
Plan projects. Do this in advance and review regularly. You cannot plan if you don't have the objectives and priorities laid out effectively.
Break projects down into smaller tasks. This will help you organise the tasks in a way that you can tackle in order.
Be consistent in your filing methods. Most organisational systems fail because there is no consistency in the way they are laid out. Have specific files for emails (don't use your inbox as a file) and identify the best way for you to file away your papers. The best system is the one that works for you, not against you.
Follow through on any promises. If you lag behind on what is expected of you, your organisation becomes poorly maintained, and you have less confidence in what you actually can do.
Decide what your work station or desk will look like. Yes, you decide on this one. It's not a mess because you have no control…it's a mess because you let it get that way. And don't try to fool yourself that you know where everything is.
Try to complete tasks as they come your way, rather than procrastinating. You won't feel on top of things if you allow them to build up. Devote a short but fully-concentrated amount of time to completing a portion of a task. It will create a momentum that will help you to actually enjoy being in charge and accomplishing something.
If you're able to follow these steps you will find that your organisational skills (and they are 'skills') will start to improve and you'll become more effective.
Many thanks
Mark Williams
Head of Training
MTD Training   | Image courtesy by Blackstock of FreeDigitalPhotos.Net
Updated on: 10 April, 2012
---
---