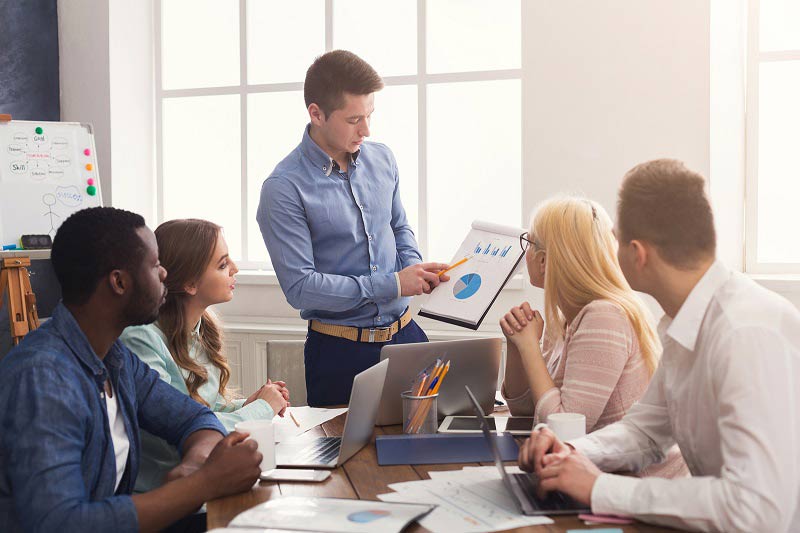 There are insurmountable benefits to coaching your employees at the workplace.
However, there is only one of you and many of them, which makes it nearly impossible to pass on everything that you know to your staff.
Bringing on an outside professional coach can be advantageous, but also extremely costly.
Many coaches charge upwards of hundreds of pounds per hour, which is often not sustainable for small to medium-sized enterprises.
However, don't discount the skills and talents of the very people that work for you, and work with them to transfer that knowledge unto other members of the team by helping your team coach others within your organisation with these steps:
Identify Talents
The very first step to helping your team members coach their colleagues is identifying their talents to see what it is they know or are able to do that can be beneficial to others.
Perhaps a technologically-savvy employee that learned how to use a new software can train other employees to speed up productivity.
Alternatively, if one is a great presenter, they can use their natural-born talent to give tips to help others improve their presentation skills.
As a manager, if you spend a few hours every week observing your employees and noticing their strong points, you can help other staff members learn from them.
Reward Participation
One challenge to this process can be gathering participation from employees, which can easily be solved with a simple reward system.
If you want your employees to use their time to teach others, incentivise them to do so.
Rewards can be plentiful, such as gift cards, monthly bonuses, or even paid time off.
Remember that rewards don't have to be big, and even something as small as a paid lunch can go a long way in motivating your staff to become coaches.
Work it Into Your Corporate Culture
To truly integrate coaching into your office life consistently, work it into your corporate culture.
An organisation that strives for creativity and innovation is one that develops employees that are not only eager to learn new things on their own, but to share that knowledge with others.
Once you get into the groove of encouraging your colleagues to share their skills with each other, you will be able to take yourself out of the equation and let this occur naturally, making everyone a winner within your company.
Thanks again
Mark Williams
Senior Management Trainer and Consultant
MTD Training   | Image courtesy of Big Stock Photo