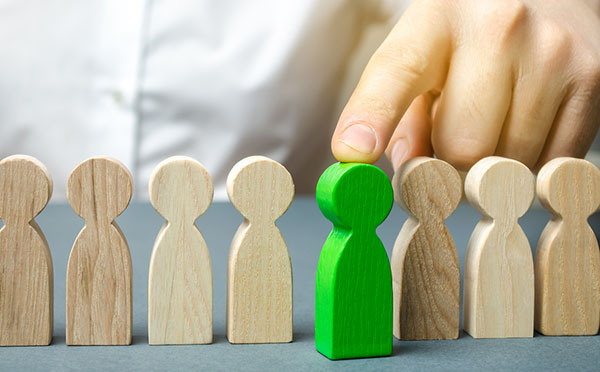 One manager approached her Learning and Development Director and discussed with her the misgivings she had about all the training and development being offered to her team members. 'I know we should be offering chances for people to get better and improve' she said. 'But what if we spend all this money on our people and then they leave?'
The L&D Director looked at her straight in the eye and replied 'Look at it a different way….What if we DON'T develop their skillsets, and they stay?!'
We often encourage our people to be 'ambitious' and 'pro-active'. We concentrate on people who are putting in the effort and who want to improve. But we also have targets to reach, sales to make and objectives to achieve. Should we stifle people's ambition so we can get the 'work done'? Or should we force people to drive their careers forward?
Is it possible to do both?
Yes it is, if we understand the key components of the term 'ambition'.
How can we define that word 'ambition'?
One way is 'a desire to take on more responsibility, authority and accountability, in order to achieve higher or greater rewards now or in the future'. Let's look at these three components and see how they can be harnessed to achieve the ambitious goals of our team members:
1) Increased responsibility
One way of thinking of responsibility is 'the ability to act or decide on one's own, without supervision' and 'the state or fact of having a duty to deal with something or of having control over someone'.
These definitions show that responsibility has to do with the ability to control or work with something that will respond to our input.
Tony Robbins has an interesting take on the word. He talks of our 'response-ability' to something, that is, our ability to respond effectively. When we take responsibility, we are agreeing to respond in an able way to what is required of us.
By increasing a person's responsibility, we are effectively increasing the trust we have in them, as we agree they have the ability to respond to whatever is sent their way.
Does this mean they will get everything right? Of course not, but their response to the extra responsibility will stretch their abilities and get them to think on a different plain. It helps them to develop their decision-making muscles and work on what they couldn't do before, hence enabling their problem-solving skills.
2) Increased authority
Authority can be thought of as 'the power to influence others, especially because of one's manner or one's recognised knowledge about something' or 'power inherent in a particular job, function, or position that is meant to enable its holder to successfully carry out his or her responsibilities'.
By giving greater responsibility, there normally has to be a degree of authority attached to it. If a person has the responsibility to order more items for the department, they also need to be given the authority to take and make decisions according to the demands of the situation.
This encourages them to develop their skillset of decision-making as they are able to consider situations at a deeper level, think more strategically about the actions they will take and read the results they achieve along with learning from mistakes.
It enhances their thinking ability and builds their strengths in strategic areas.
3) Increased accountability
With an increase in responsibility and authority comes more accountability. This means 'the obligation of an individual or organisation to account for its activities, accept responsibility for them, and to disclose the results of them'
A person who is accountable also accepts responsibility for whatever goes on.
Think of a football manager. If the team doesn't do well, the top members don't sack the whole team; they sack the manager. Why? Because even though the team are responsible for the results, the manager is accountable. He or she can't go on the field and kick the ball, so they aren't overall responsible for the results; they are accountable for what goes on, hence the vulnerable position some managers find themselves in.
How can this increased accountability help harness and develop a team member's performance? Well, the more responsibility and authority you give a team member, the more strengths they get to use and the more accountable they can become. It tests out their leadership ability and aids them to develop:
tenacity,
guile,
strategic thinking,
critical analysis and
risk management
As soon as a person is given more responsibility and accountability, they automatically assume more accountability. This tests out their abilities at a much deeper level than simply doing a job. It engages the person in utilising their strengths and it provides an opportunity for you to see how far in the organisation they may be able to go.
In a world where corporate hierarchies are consistently being made shallower, offering people these chances by increasing their responsibilities, authority and accountabilities may well offer a more sustainable way to get them to increase productivity without the need to always be looking for advancement some other way.
Want to learn more? Then why not book an Advanced Management Skills course with MTD.
Thanks again
Sean McPheat
Managing Director