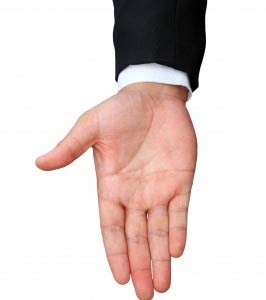 Hi there,
I hope you are keeping well?
Here's an email I received from Don Aston last week about delegation:
"Dear Sean, my problem is that I take on too much and don't share tasks out across my team. This is through fear of them not doing a good job and I suppose the fear of just asking them to do something – sounds weird doesn't it? Have you got any pointers as to how I can delegate more of my work?
Thanks again for all of your help.
Donald"
_____________________________________________________
Here are some tips on this:
The Key to Successful Delegation
To enable someone else to do the job for you, you must ensure that:
* they know what you want
* they have the authority to achieve it
* they know how to do it
These all depend upon communicating clearly the nature of  the task, the extent of their discretion, and the sources of relevant information and knowledge
Choosing the Right Tasks to Delegate….
To reduce the risk a manager should select the tasks to be delegated carefully.
Tasks that should be considered first include:
* routine tasks where progress is measurable
* tasks that can be planned clearly well in advance
* tasks that could be done more effectively by someone
with specialist skills
Delegate complete jobs.  It is much more satisfying to work on a single task than on many fragments of the task.
You should be very careful when delegating tasks, which have been delegated to you. The person delegating the task has already reduced their direct control and may be very
reluctant to reduce it further.
Don't delegate only unpleasant tasks.
In order to bring out the best in your subordinates you should offer them a mix of tasks. Conversely, don't keep all the unpleasant tasks for yourself. It is important not to hold back all the jobs that you personally dislike,  considering it unfair to give these to others.
– and, of course, the best person!
It is also important that you select the right people to do the task.  Ask yourself what skills can they bring to bear on the task.  Will this task require the acquisition of new skills.  What level of support will be required to enable them to so the job?  Try and select people who have expressed an interest in tackling the kind of task you are delegating to them
Ensure you set aside sufficient time
Make sure that you set aside sufficient time to actually specify delegated tasks and go through them with the relevant members of staff. Ensure that tasks are not delegated at the last minute, each member of staff have their own responsibilities into which they must find the time for the delegated work. Work delegated at the last minute may not be done properly, if at all.
Explain why the job is done, and what results are expected
When you delegate a job, explain how it fits into the overall picture of what you are trying to achieve.
Ensure that you communicate effectively:
* the results that are needed
* the importance of the job
* the constraints within which it should be carried out
* the deadlines for completion
It is important to stress the results – not necessarily the methods – although this will depend on the stage of development of the individual or team to whom you are delegating.
Offer the appropriate level of support
We have seen from our examination of situational leadership that the appropriate level of support – and direction will vary depending on the situation.  Make sure, however, that the person or team you are delegating to know that you are there to support them – should they require help.
Delegation does not mean abdication of responsibility….
Agree the necessary follow-up
It is important that you agree some check points to ensure progress of the task in hand is maintained – and that the right results are achieved.  If there are reporting requirements – make those clear to the person you are delegating the task to.  Fix the appropriate review points given the level of experience and expertise of the individual or team.….
But don't over-control
The appropriate level of control is key – if results are to be achieved successfully and the job done to the right standard.  But over-control can de-motivate – and can lead to poor results – it's all a matter of getting the right balance….
And please remember that if you or your company ever need any management or sales training please give us a call on 0333 320 2883 or complete our enquiry form at
https://www.mtdtraining.com/enquiry
Until then take care of yourself.
Thanks again
Sean
MTD Training | Management Blog | Image courtesy of Big Stock Photo