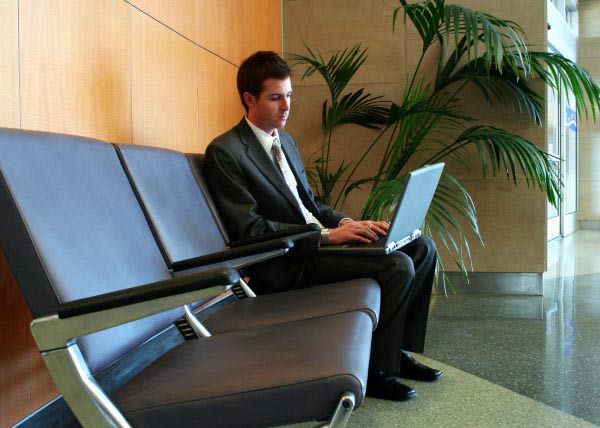 Employees usually envy the freedom that they believe their bosses have.
They think that their employers can come in whenever they want, leave when it is convenient for them, and take as much holiday as they crave; after all, it is their business.
However, this way of thinking is far from correct.
In fact, a recent survey found that 43 percent of self-employed individuals did not even plan on taking a holiday in 2014.
The article cited Sebastien Dupéré, President & CEO of Dupray Inc., who claimed that he didn't take a holiday in ten years because his business is his baby.
Many business owners do not feel comfortable taking time off from their companies, even for a short holiday.
However, working nonstop is bad for the body and the mind, leading to increased anxiety and depression, weight gain and a host of other health issues.
It is important to realise that everyone needs to take time off to relax, unwind, spend time with family and friends and have some fun.
In this article, we will provide strategies that will help you manage your business while you are travelling.
Conduct A Test Run
It can be nerve-wrecking to leave your office in the hands of someone else, even if you prepare for it.
A great tip is to conduct a test run before you leave town or the country on a holiday.
To evaluate how prepared your staff is to be on their own, start with taking a half day off work to let them fend for themselves.
If that goes well, take a whole day off work, but still be accessible by phone and/or email.
The important thing is to start off slow, and give your employees the freedom to make their own decisions to work up to leaving them alone for a prolonged period of time.
Create Backup Plans
When you are travelling, anything and everything can go wrong.
Although you may have planned to be accessible by phone, you may find yourself in an area with no service.
If you had planned to work virtually from your hotel room, the Internet can go out, leaving you unable to connect to WiFi.
These are just two examples of unexpected circumstances that can prevent you from working while you are away, which you need to consider.
It is important to create back-up plans to account for these situations while you are travelling.
Warn your employees that you will do your best to stay in communication, but there may be times when you may not be available.
Tell them what to do if they can't reach you; perhaps you can nominate a responsible party at your work who will be second in charge.
Consider getting a wireless hotspot or purchasing a tethering plan for your mobile phone in case the internet goes down and you need to work.
Alert The Required People
Other than letting your employees know that you are going to be travelling, make sure to alert other important people.
These can be clients or business partners that can try to get hold of you when you are not available.
Send a mass email about your planned holiday, as well as setup an auto-response on your email and a voicemail greeting to announce when you depart and when you get back.
Consider sharing contact information for a person that should be contacted in an emergency.
Thanks again
Mark Williams
Head of Training and Development
MTD Training   | Image courtesy of Big Stock Photo