Management and Religion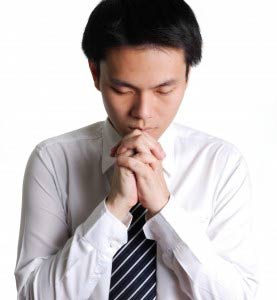 Workplace diversity comes in many forms. One such issue you're likely to encounter at least once or twice is the issue of religion in the workplace. In most scenarios, there will be question regarding whether or not your company or organisation will make accommodations for workers of varying faiths.
Take XYZ Corporation, for example. XYZ has three shifts, and employees are rotated monthly so that no one person has to spend too much time on the late shift or early morning shift. A problem arose when Joe, who had thus far only worked the early or mid-day shifts, was suddenly required to work the late shift. What was the problem? He was a strict follower of a certain Jewish sect and needed to be home before dark on Friday evenings. A meeting with his supervisor was held to draw up an effective time management plan. Fortunately, there was another employee who was able to trade shifts with Joe and management was flexible enough to make an exception based on his needs.
We've heard of similar stories. In the United States, there was a factory in a town with a heavy Muslim population. Some wanted to stop working during business hours to pray, while others wanted to leave work during the day on Fridays to attend a prayer group. The managers of this organisation, sensitive to the needs of both their company and the community, were able to juggle employee schedules so that everyone had the time they needed without missing extra hours of work.
You may be faced with similar issues at some point during your career. You'll find men who refuse to work for a woman in a superior position. Others will refuse to adhere to dress codes that they feel conflict with their religious practices. Some employees will stand firm in their beliefs, while others will be more likely to compromise. The question is whether or not you're prepared to sit down and speak with your employees in order to get a better understanding of where they're coming from and what they need. Effective management means being sensitive to your work group.
Have you experience something similar to this in the past? If so, what did you do to remedy the situation? I look forward to hearing from you!
Thanks again,
Sean
Sean McPheat
Managing Director
MTD Training   | Image courtesy by podpad of FreeDigitalPhotos.Net
Updated on: 26 August, 2008
---
---