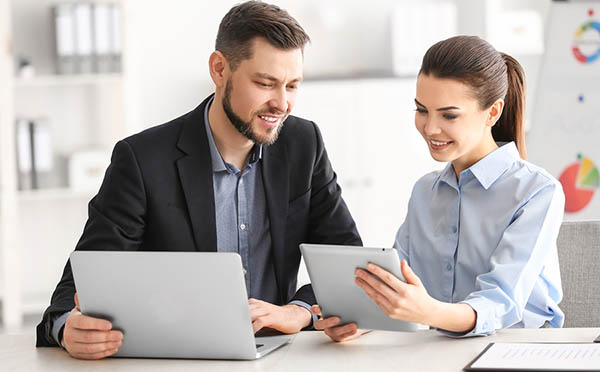 We see many reports about the skillsets that managers require to be effective and we observe a plethora of ideas ranging from the personal skills, like time management and good listening, through to the overarching skills of the great leaders, like mission and values.
As we enter a new decade, are the skills managers need changing in line with the advancements we are experiencing?
This may be the case, but we have to develop those skills at a faster pace than ever before. If we don't, we run the risk of being left behind by the lean, keen, hungry machines that make up our competition.
So, we believe that embracing speed of response is a skillset that will make a real difference in the future.
Responding to the inevitable changes that will happen in your industry is vital if you are to keep up and even ahead of the game.
Your ability to respond quickly and effectively to the needs and wants of your customer base will drive your results in the future.
Another key skill necessary is the manifestation of quality emotional intelligence. If you are able to build your EQ in a way that influences others, you will see your awareness of what improvements need to be made much more easily. And your intelligence in dealing with others will set you apart as you develop others' skillsets.
The future technological advances will mean you will no doubt have people reporting to you in different locations. So, your remote management skills need to be on top form.
You don't need to manage these people. In fact, you can't. They require you to be a supportive manager for them, rather than a directive style. Management styles are important to adjust, depending on the situation, and remote team members need to be seen as doing their roles without your constant interference.
Linked to that is the need to be leading for results, rather than managing activity. This means you create opportunities for your team to become the people they have the potential to be, by you offering chances for them to achieve results. If you are constantly monitoring activity, there may be a stifling of creative ingenuity, or innovative thinking.
Remember, if you set the objectives, highlight strategic intent, build confidence in your team and let them show their capacity for thinking ahead, you create an environment for advancement that would otherwise be stifled by your managing the activities your team carry out.
Based on that, you need to build trust in your team so they have the chance to show exactly what they can do. In effect, you need to develop your skill as a superleader.
What does a superleader do? She or he develops team members to lead themselves and create situations where they are growing the business, with your help.
When you do this, you don't need to manage your team; they manage themselves.
And you cannot talk about skills needed in the 2020's without discussing the technological skillsets required.
As technology advances, managers will need to continuously learn new technologies emerging within their industries, so they can keep up with emerging issues. In an ever-changing landscape, managers will need to be a constant, stable factor as they embrace new technologies and become skilled at the changing workplace dynamics.
As you progress in your managerial career, you'll find advancements will take you in a different direction than before. Many admin jobs will be superseded by technological advancements, and as those changes take effect, your role as a manager and leader will change accordingly.
You must see the future as a great opportunity to build your team as well as your own career. It's only by increasing your value as a manager that you will attain the results that will get you noticed and prove the difference between you and the also-rans.
Want to learn more? Then why not book an Advanced Management Skills course with MTD.
Thanks again,
Sean McPheat
Managing Director
MTD Training   | Image courtesy of Big Stock Photo