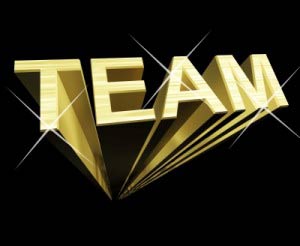 Effective teamworking is seen today as the key to success in many organisations. Meredith Belbin identified the characteristics of people needed to make up a successful team.
His recommendations are still used today, so if you have to build a team, his ideas may well prove useful, nearly 30 years after his great book was published. Businesses have often been pre-occupied with the strengths of the individual; do they have the qualifications and experience to do the job effectively, and the talents to be successful in the job.
What they often overlook is whether they will fit into the team environment.
This pre-occupation with individual assets means they concentrate on the selection, development, training, motivation and promotion of individuals without emphasising what benefits they bring to the team as a whole.
So Belbin and his team highlighted the necessary skills and characteristics that make up successful teams. They came up with nine archetypal functions that make up an ideal team. Here they are:
– Plant: creative, imaginative, unorthodox, solves difficult problems
– Co-ordinator: mature, confident, trusting, a good chairperson, clarifies goals, promotes decision-making
– Shaper: Dynamic, outgoing, enjoys challenges and pressure, finds ways round obstacles
– Teamworker: Social, mild, perceptive, accommodating, good listener
– Completer-Finisher: Pains-taker, conscientious, anxious, delivers to exact standards
– Implementer: Disciplined, reliable, conservative, efficient, turns ideas into actions
– Resource Investigator: Extrovert, enthusiastic, communicative, explores opportunities
– Specialist: Single-minded, self-starting, dedicated, brings skills and knowledge that few others have
– Monitor-Evaluator: Sober, strategic, discerning, sees many options, makes judgements
These categories have proved to be robust over the years and are still used in business to identify team ethics.
High-performing companies increasingly believe that teams rather than business units or individuals are the basic building blocks to a successful organisation.
I'd recommend you take a look at Belbin's book (Management Teams – Why they succeed or fail, Heinemann Publishing) and identify what you are looking for from your teams.
Thanks again
Sean
Sean McPheat
Managing Director
MTD Training   | Image courtesy by Stuart Miles of FreeDigitalPhotos.Net