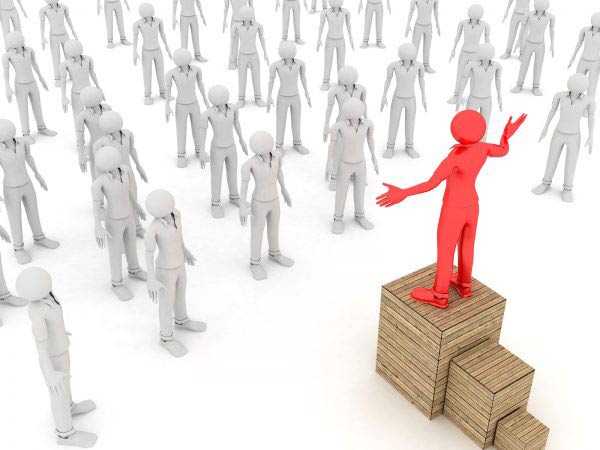 More and more CEOs are in the news lately, but not only because of their smart business decisions.
Increasingly, the CEOs of large companies are making a name for themselves by standing up for social causes.
Mike Toffel, Harvard Business School professor, and Aaron Chatterji, Duke's Fuqua School of Business, call this "CEO activism," which describes CEOs making public statements and influencing social issues not related to their business, according to Harvard Business School.
While this was previously left to the politicians, business leaders find themselves having more and more power in today's world.
"This is distinct from traditional corporate social responsibility, where you can clearly see the connection to promoting the company's objectives," stated Toffel.
In this article, we will share examples of CEOs making a difference to inspire you to herald a social cause important to you!
Mark Zuckerberg
Mark Zuckerberg is one of the world's most successful entrepreneurs, worth an estimated $43 billion at just 32-years-old.
He has funded social causes in various fields, such as health, immigration, technology, education and community development.
Recently, he and his wife made worldwide news when they announced that they would be giving away 99 percent of Facebook shares to fund various causes through the Chan Zuckerberg Initiative.
They want to focus on "personalised learning, curing disease, connecting people and building strong communities."
Sir Richard Branson
Sir Richard Branson, leader of the Virgin Group, comprised of "Travel & Leisure, Telecoms & Media, Music & Entertainment, Financial Services and Health & Wellness," has said in an interview with LA Confidential that the driving force of his efforts are his passions, not money, and that he tries to help his customers get better and more affordable experience through his ventures.
This CEO is involved in many social causes, notably, Virgin Unite, a nonprofit foundation that brings his staff and customers together to influence leaders to focus on environmental, conflict, health and economic issues.
He is involved in several other charities, such as his mother's charity, The Eve Branson Foundation, which helps women in Morocco improve their lives by educating them and providing healthcare to aid them in making a living.
Re*Generation is another initiative that helps homeless youth.
Paul Marshall
Paul Marshall is the Chairman and co-founder of Marshall Wace LLP, which is one of Europe's best-known hedge funds.
Due to his knowledge and skill level, many investment awards have been bestowed on funds he managed, and his company does business all over the world.
However, Marshall is not interested in just business; he is the chairman of Ark (Absolute Returns for Kids), a charity that aims to improve the lives of children in countries such as UK, US, India, Eastern Europe and Africa.
They do so by focusing on health, education and child protection.
Although the examples in these articles are of successful and world-known CEOs, you can become a philanthropist in your own right!
Thanks again
Mark Williams
Head of Training and Development