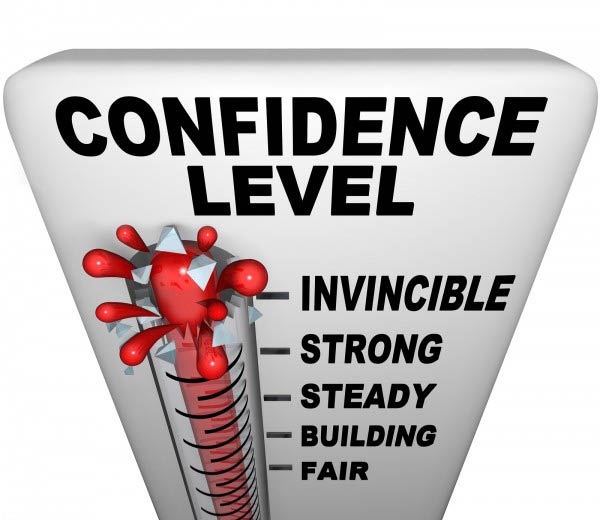 Some people are born leaders, while others need to work hard to develop their leadership abilities.
One important aspect that sets apart successful managers from others is confidence.
However, what does confidence really mean?
Is it the ability to influence people, or the belief that you are the best at what you do?
Confidence involves both of these items;  by believing in your own skills and aptitude, you will portray that image to your staff.
What if you don't have all that much confidence in yourself?
You can build up your confidence with these tips:
Track Your Successes
The most surefire way to build up your confidence is to prove to yourself how competent you really are at your job.
While daily tasks can pile up and cause your attention to shift between assignments, it can be hard to remember which decisions led to successful project completions.
This is why it is beneficial to track your successes; write down projects that you were responsible for handling, and note whether your role contributed to the project's final achievement.
Were you able to provide advice to get the assignment done quicker, under budget, or better?
Make notes of that so that you can review your track record weekly, monthly and quarterly to prove to yourself how capable you are.
Collect Feedback
Another important aspect of building your self confidence as a manager is to get the feedback of your staff.
After all, when you are able to be certain that your employees believe in you, that will provide you with the incentive to believe in yourself.
The trick is not to ask for feedback, which can make your staff feel uncomfortable, and may cause them not to be truthful on their evaluations.
Instead, consider asking for anonymous feedback to be collected in a ballot box, or ask a third party, such as a Human Resource coordinator, to conduct the survey on your behalf.
Stop The Negativity
After you have demonstrated your own success to yourself by tracking your achievements, and have read what your employees wrote about you, you should be able to squash any negative views you may have in your leadership abilities.
At this point, if you doubt yourself, you need to learn how to silence that fear, and instead tell yourself that you are a competent and smart individual who is valued at his or her job.
After some time, as this will not happen overnight, you should start to build up your confidence for a better new you.
A good manager needs to have the confidence to back up his or her actions.
Nothing makes a leader look weaker than self doubt and lack of self worth. Improve your confidence today with these tips.
Thanks again
Mark Williams
Head of Training and Development