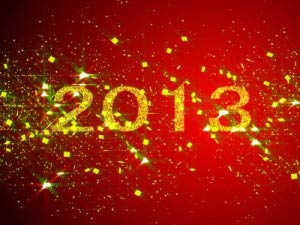 The CMI's Future Forecast is an annual report that aims to measure business confidence for the year ahead. In 2012, for the first time since the coalition came to power, positivity among managers about their organisation's prospects has tipped over the 50% mark to hit 53%. Business managers have decided that there light at the end of the tunnel after all – and it's not an oncoming train! So, what are the grounds for managers to show optimism for 2013?
On the job security front, 68% of managers feel confident of their position in 2013, that's up 6% on 2011. Fewer managers are expecting to make redundancies in 2013 too. Although, in the unlikely event that their jobs are made redundant, 47% of managers reckon they'd get a new job within three months, compared to 37% in 2011.
However, economic optimism has remained low this year. The report set the figures hovering at the 25% mark, which is still an improvement on the cynical 17% of 2011. The restructuring of the UK's public finances was cited as the factor likely to have the most damaging impact on organisations in 2013, with energy prices and technological change claiming the number two and three spots respectively.
Still, managers aren't letting a few things like recession, sky-high bills, and defunct technology ruin their optimism. They are still convinced that staff morale will be high in 2013. Almost half of managers (46%) are expecting a 'go get 'em' attitude in the office come 2013, compared to 31% who are banking on a more subdued atmosphere.
Ann Francke, CMI chief executive, says of the results: 'We could be seeing a pivotal moment, where UK employers start to look ahead with renewed optimism. While 2013 is expected to be another tough year, it looks like many managers are confident about their organisations' prospects.'
It's great to see that UK managers are still feeling jolly after such a tough year. Let's just hope that these managers don't think that blind optimism will be enough to see them through. This positivity should be channelled into sustained endeavour, or we will be facing the same problems as 2012 and not having learned from our mistakes. If managers show optimism for 2013, no doubt there will be reasons to be cheerful in the new year.
Many thanks
Mark Williams
Head of Training
MTD Training | Management Blog | Image courtesy by Supakitmod of FreeDigitalPhotos.Net