Managing Supplier Relationships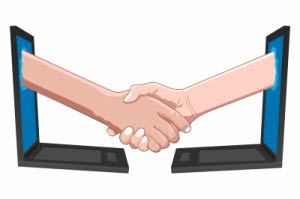 Most leaders and managers will procure goods and services for their businesses or organisations. This article is aimed at those relationships where you are responsible for the selection and ongoing management of the supplier.

When we make a significant purchase of goods or services in our personal lives we are using our own money. When we do the same thing at work we are spending 'their' money! Which do you worry about more? It will obviously depend on your attitude but making a mistake with your money will cost you, making a mistake with their money could cost you, your job!
Here are my top tips when selecting a new supplier:
Treat it like a recruitment process for a new employee. Be rigorous, put them through a structured selection exercise. Take references and actually speak to some of their existing clients.
Check for 'culture fit' between their organisation and yours. If you are a quality driven business then deal with other quality driven organisations.
Depending on the value of the contract, insist on meeting with their company directors, not just their sales agents.
Investigate their approach when 'they' do something wrong, rather than them tell you what they do 'right'.
In the negotiation trade what has low cost to you but high potential value to the seller

Future case study
Pre-payment or quicker payment (depending on your cash situation)
Exclusivity contract (with a 'get out' clause if they don't meet agreed service levels)
Never negotiate on price until it is the last thing left on the table and you are down to the final two in the selection process. If you drive them to THEIR walk-away point, that is not a victory as you will pay for it further down the line. Ensure the deal is a 'win-win' for BOTH parties.
Just like recruitment, sometimes when procuring goods/services it is better to pay a little more than you had planned to get the quality you want.
Once you have chosen your new supplier and you start to work with them, again treat it like having a new employee start. They will need time to 'bed in' and be patient within reason. Always let them know immediately if they are not meeting your expectations.
I once worked with a Japanese firm that had expanded into the UK via the Netherlands. In their corporate values which had been translated firstly from Japanese to Dutch and then Dutch to English it stated "We will have friendly but tense relationships with our suppliers". I love this saying and for me it means:
Keep them on their toes! Never forget you are in a commercial relationship, don't allow the supplier to take your business for granted, even if you have been using them for many years.
Talk to alternative suppliers from time to time and check their services and prices against what you are already getting.
Insist on at least quarterly review meeting and put the emphasis on the supplier to prove THEY are operating with you effectively.
Don't be swayed by conference invites and corporate events from existing suppliers as YOU are paying for them!
Hope that helps. I would be delighted to hear your thoughts, ideas, hints and tips on how you deal with your suppliers so do drop me a line.
Many thanks
Mark Williams
Head of Training
MTD Training   | Image courtesy by Digitalart of FreeDigitalPhotos.Net
Updated on: 5 February, 2014
---
---