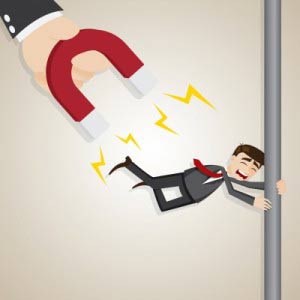 You'd think that in an economy inundated with unemployment and downsizing, organisations will find it easier to find the right kind of talent for their requirements. But employers still face challenges in recruiting and retaining the right quality of talent. This is the talent paradox – a contradiction that was first uncovered by Deloitte.
Recent studies have indicated that organisations need to focus not only on the talent attraction aspect but also development, engagement and retention strategies considering good talent is sought after in any market situation. Also this will prevent organizations from being faced with a "Talent tsunami" – another term coined by Deloitte, when the economy recovers.
Of course the organisation needs to put in effort in employer branding, defining an employee value proposition and more for attracting and recruiting the right talent. However equally or even more crucial is to engage and retain that talent, as engaged employees themselves become brand ambassadors for the organisation. The positive image they carry and publicise of the organisation helps to attract more talent by making it an aspirational place to work.
Engaging and Developing Talent
Employee engagement leads to development and visa versa. And ultimately benefit the organisation. Here are some ways to develop and engage employees.
Role Clarity: Often you hear employees complain that they did not know exactly what they are expected to do. Thus setting goals and targets as well as getting a buy-in from the employees is crucial. By allowing debates and discussions at the initial stage itself ensures commitment and accountability to the goal.
Provide challenging assignments: Work can get pretty monotonous for employees thus compelling them to look out or underperform due to complacency. However by providing challenging assignments on regular basis managers encourage employees to move out of their comfort zone and help them gain more experience and learn something new.  Challenges could be in the form of new roles or special projects for a limited period.
Co-develop a Career Path: Every individual has some aspirations in terms of his/her career. As a manager you need to help employees establish their career goals that are aligned to the organisation's goals and also to their individual strengths. The developmental efforts taken by the manager as well as the organisation will keep the employee motivated as well as interested in the job thus leading to retention.
Review: Periodic reviews seem to be the most under-utilised development tool in the manager's kitty today. Apart from the mandatory performance reviews its essential for the managers to have their own periodic reviews on a weekly, monthly or project basis.  These reviews become a channel to ask for the manager's assistance or suggestions and help the manager stay on top of things. So a manager's mantra needs to be – review, review and review some more!
Network: Employees need to network – both internally and externally. Apart from enhancing their professional development it also helps to increase interaction with experts, gain insights into new innovations, meet industry pioneers and be a part of industry forums that help in building stronger connections.
Retention of Talent
Now that the organisation has taken so much effort in developing and keeping the talent engaged, the next crucial step is retention. It's often believed that employees do not leave organisations – they leave managers. Their immediate manager represents the organisation for them. As a manager the onus to help the team grow and provide them with opportunities to keep them satisfied rests on you.
Most of the development initiatives directly feed into retaining employees, but successful organisations use a multi-pronged approach that as follows:
Succession Planning: Succession planning is a great retention tool. Employees are aware of their next role in the organisation and take efforts to get develop themselves. They also see and acknowledge the efforts being made by the organisation towards their growth and this increases their sense of loyalty and belongingness to the organisation.
Salary and Perks: A lot of research suggests that employees do not leave organisations only for a better salary. So salary could be one of the reasons an employee leaves but most often not the only reason. The organisation needs to make a conscious decision of which percentile of market salary it wants to be in.
Recognition: Who doesn't appreciate a pat on the back? Whatever our age or role, we all seek recognition. Recognition could take various forms – sharing credit where it's due, monetary recognition or even acknowledgement of good work. Research shows that it is these little things that aid the retention efforts of the organisation.
Onboarding: A well-planned on-boarding process helps shape the new employees' perspective of the organisation and gives her/him enough knowledge to make a greater impact in lesser time. It is essential for the manager to also ensure that new team members are quickly integrated with the team and do not face the hurdle of getting into "an old boys (girls) club", which often gets created in a team with many tenured members.
Flexible work arrangement: Accommodating employee requests for flexible hours or work from home options or any special appeals project a humane aspect of the organisation that endears the organisation to the employees thus making it an employer of choice.
Fun at Work: Employees spend more than 50% of their waking hours at work. How can you then ensure that they look forward to coming in to work spite of long hours and tight deadlines? It's essential to have opportunities that give employees a chance to have fun at work and with their team members, thus reducing the pressure and creating an informal environment to work in.
To conclude, employee engagement matters considerably in organisations today and cannot afford to remain just a buzzword. To be successful, engagement initiatives need to be a part of the holistic business strategy and should ultimately be integrated into the overall fabric of the organisation.
Many Thanks
Mark Williams
Head of Training and Development
MTD Training   | Image courtesy by iosphere of FreeDigitalPhotos.Net