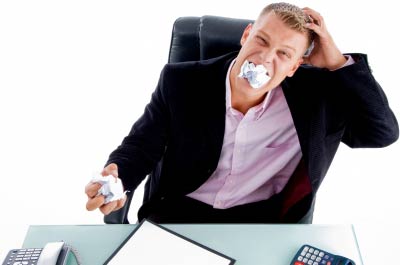 This article title has been requested by one of our regular readers, so glad to oblige. If you would like to request a subject then please let us know.
This blog will assume that the person concerned already has a key goal and that they are passionate and motivated to achieve it. If that is the case then what are the factors that can cause motivational dips? I think that motivational dips can be catergorised into three types, which are:

• A crisis of confidence – You have embarked on a journey that you thought you could achieve but the reality is harder than you imagined.
• Apathy – You are finding the journey easier than you imagined and start to cruise.
• Change – Something has happened in your business or personal life that has made your goal less achievable.
Let's look at each one in more detail starting with "a crisis of confidence". Planning a goal is like planning for a major holiday. The excitement of the planning process is sometimes greater than the reality of the trip. We don't factor in the possibility of airport delays and unseasonal weather! Everything looks easier on paper than in reality.
Most goals will involve a requirement to learn new skills and will therefore require you to conquer the 'learning dip' (the 'conscious incompetence' phase of the four stages of learning). This is never a comfortable place to be as 'the dip' is a very dark and emotional place!
This category of motivational dip is to be expected and therefore should be prepared for in advance. Plan time in your goal planning to go through the learning dip and put some contingency in place just in case it takes longer to climb up and out of the abyss!
"Apathy" is a much harder category of motivational dip to deal with as by its very nature it has reduced your level of motivation to achieve your goal. I have a warning for people that fall into this trap as in many cases the people that relax, do so to the extent that they NEVER actually reach the original goal. My solution if motivation drops through apathy, is to set a new more challenging goal immediately. If you do you will probably reach the new (extended) goal but if not you will DEFINITELY hit the original goal!
"Change" is the most difficult category of all for me to cover here as it could encompass hundreds of different examples. Here are just a few:
• Redundancy or financial change
• Change of manager
• Illness (you or someone you care for)
• Death of family member or friend
• Relationship status (including marriage and/or children)
When change happens in our lives it can often cause us to pause and reevaluate our priorities. This is a good thing as it allows you time to look at your existing goals and decide whether or not they are still important and relevant to you given your new circumstances.
If they are then see the 'change' as simply requiring you to take a 'detour'! You don't change your decision to attain the goal, merely your direction to get there (I think there is an element of a Zig Ziglar saying in there). Sure, you will have fresh challenges and may have to be creative, you may have to work harder or longer hours, you may have to fit things in around new priorities BUT if you really want the goal you will get your motivation and energy back.
Hope that was useful and please do let me know if it was, and/or if you have any examples or comments.
Many thanks
Mark Williams
Head of Training
MTD Training   | Image courtesy by stockimages of FreeDigitalPhotos.Net