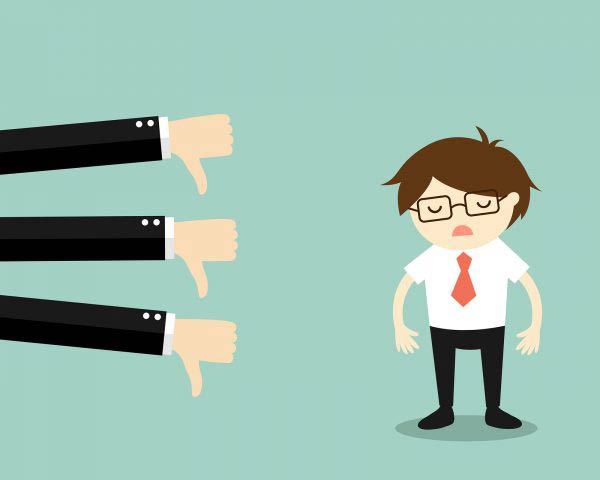 Losing an employee is disappointing, and a high turnover rate leads to many disadvantages.
Having employees quit can create chaos when projects are not complete, and you must take on the responsibilities yourself or assign them to other staff members.
When there is a constant revolving door of staff leaving the firm and new members joining, it significantly affects morale, as your employees can't rely on a constant team, and must readjust to include new members.
Managers need to invest a lot of time in seeking new candidates, interview them, conducting reference checks, and writing up job offers.
But the task doesn't end there.
Once a new employee is brought on, they need at a least a few weeks to a couple of months to get properly trained and up to speed.
However, one of the most critical issues that a high turnover rate can create is a high financial loss.
There have been many reports and studies looking at how much it really costs a firm to lose an employee, and the results are not always consistent.
Clearly, the findings are affected by how easy or difficult the job skills are to learn, how many candidates are interested in the job and what expectations the boss has of the new staff.
For example, it may take less time to find and train an already-experienced waitress for a restaurant, as there's not a big learning curve, than bringing on a financial consultant into a company, as this person will need to meet clients, review their files, and learn the offerings of the firm.
Zane Benefits claims that, on average, it takes an investment of about six to months months of an employee's yearly salary to replace them.
The source states that it can cost up to two times the person's yearly salary to replace someone on the executive level, such as a senior manager, a CFO or a CEO.
These numbers are staggering; if an accountant makes £50,000 a year, it can take from £25,000 to £32,500 to bring on a new candidate. If a CEO makes £300,000 annually, it can cost a company £600,000 to find a suitable replacement!
To get a realistic sense of what it will take you to replace your staff, consider the following factors, as outlined in this article on employee retention:
How much it would cost to advertise a job post, interview, and screen
How much it would cost to train the person, and the cost of the employer's time in doing so
How much loss your company would incur by the drop in productivity during the replacement process
How much other employees may start to slack off due to becoming unmotivated because of the high turnover
To avoid these high costs, consider ways you can promote employee retention.
It may be advantageous to match an offer of the competitor your staff is leaving you for than the cost of replacing them.
Thanks again
Mark Williams
Head of Training and Development
MTD Training   | Image courtesy of Big Stock Photo