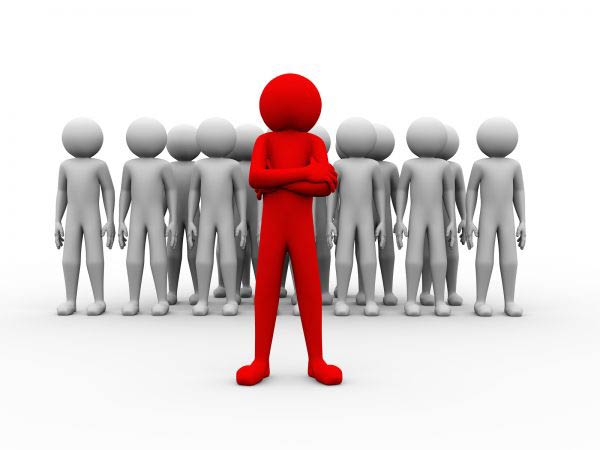 Change is stressful for everyone involved, from the low-level employees to the CEOs.
While some staff members worry about keeping their jobs, or what the new responsibilities will mean for them, managers need to keep their own worries at bay to effectively lead a team through change.
Today's professional world is constantly evolving, and managers need to be prepared for change on micro and macro levels.
To educate yourself on the skills you need to lead change, consider reading these two highly-rated books.
Leading Change
Harvard Business School professor John P. Kotter's 2012 book stresses that change is part of the status quo nowadays, and that managers must be prepared to take on a leadership role during this times of upheaval.
He provides examples of scandals and the dot.com bubble burst to show that no one can predict when change may come.
To lead a team through change, the author offers an eight-step process on change management and leadership that have been tried on organisations and leaders around the world.
Kotter doesn't just gloss over the qualities a leader must have, but carefully outlines the entire eight steps, and provides examples where even the best leaders have made mistakes.
The manual is clear, easy to understand and provides real examples that any manager can follow.
Organisational Culture Change: Unleashing your Organisation's Potential in Circles of 10
Change consultant Marcella Bremer and Marcel Lamers wrote this 2012 book to help managers zero in on their team's strengths and weaknesses to make sure the changes implemented will work for  them.
The book cites that 75 percent of all business change programmes never come to fruition because the leaders think too big and often don't take into account the culture of their organisation or its ability to handle change.
To avoid this, the authors provide a detailed approach for how leaders should handle change.
They start with the Organisational Culture Assessment Instrument, which is based on the Competing Values Framework by professors Kim Cameron and Robert Quinn.
This framework was created after dissecting the factors that make for successful firms.
Its framework explains that firms need to focus internally on their staff and externally on the success of the firm itself.
Furthermore, the framework explains the differences between stability and flexibility, and explains that a successful business needs to be able to do all four.
The next step would be to create groups of 10 colleagues in OCAI-workshops or Change Circles, where the team itself would create a plan for how it can and will handle change.
It is recommended that the groups employ the "Copy, Coach and Correct" mechanism to really implement behaviours needed to carry out the change.
Thanks again
Mark Williams
Head of Training and Development
MTD Training | Management Blog | Image courtesy of Big Stock Photo