No 'Performance' No Pay!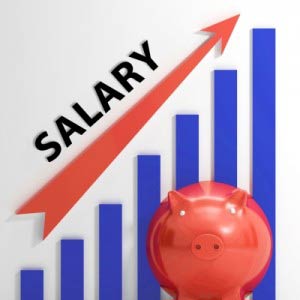 A lot has been talked about in the years since the banking crisis about performance related pay, mainly in connection with huge bonuses for people who already enjoy high salaries. In some cases shareholders have revolted and blocked bonuses, where in other cases bosses have publicly refused to accept theirs for fear of a backlash. I have a radical idea about performance related pay that I want to share with you which is based on my own experience and observations.

The next statement may shock you but read on as I justify my words. I want you to imagine an entire business with hundreds of people on NO set salary, instead their level of pay each month is decided by their line manager and based on their performance that month.
When I imagine the business described above I see a picture of enthusiastic, energised and fully engaged staff at every level of the organisation. I see teams of employees working and communicating effectively together for the common good of all. I see 'can do' people, positive people and customer obsessed people. In short I see business utopia!
I can hear some of you scoffing audibly and shouts of "He's off his rocker!" as you read this but I'm deadly serious. In the late 1980's I spent five years building a commission only sales force and I can honestly say that the team I built reflected all the great attributes described above.  My own pay was 100% dictated by their sales performance.
PAYE, Pay As You Earn, is a reference to how you pay tax on your earnings, however it is widely used by most people to describe the type of job they prefer. There are many people that wouldn't dream of taking a job that wasn't PAYE but we also have something called "zero hours contracts". These are PAYE jobs that offer employees NO guarantee of work and have been heavily criticised. My advice to anyone on a zero hours contract is to go self-employed and do freelance work instead! Wouldn't you rather be in control of 'finding your own work' than relying on someone else?
A few years ago I was working in a training business that had full time PAYE training staff and also used freelance associates. My preference was always to work with the associates, why? They worked harder and contributed more to pre-sales activities (at no cost), they were more enthusiastic and 'hungry' and there level of customer service was far higher.
In summary I feel that basic salaries can easily lead (and often do) to a level of staff complacency that I rarely see in freelance or self-employed people. What do you think?
Many thanks
Mark Williams
Head of Training
MTD Training   | Image courtesy by Stuart Miles of FreeDigitalPhotos.Net
Updated on: 24 March, 2014
---
---