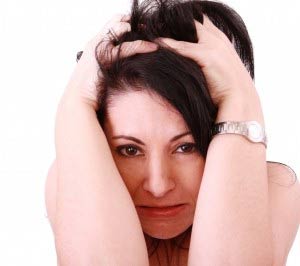 Fact – every single person you know experiences stress at some point throughout his or her life. Even the happiest and most productive employees will become stressed out about their jobs or family lives at one point or another. The real question is how you, as a manager, will handle that stress in order to avoid additional conflict.
We want to keep our employees as happy as possible so that they'll continue to do their jobs effectively. When you begin to notice that once happy employees are acting grumpy and agitated, what actions will you take to control the situation before it explodes? Here are a few suggestions:
Encourage exercise. Does your company have an in-house gym? Is it possible for you to offer your employees a discounted rate at the local gym or health club? Perhaps you can have a personal trainer come in to work with your employees for a few weeks to help them get the ball rolling. It may cost a few dollars, but it's a proven fact that people who exercise regularly are happier, experience less stress, and are more productive!
Encourage proper break times. Do your team members take advantage of their lunch hours or breaks? If not, try to encourage them to do so. Employees who never take time to relax are often stressed as well. They feel as though they're always racing the clock, which causes high levels of stress, anxiety, and overall discontent.
Form workplace support groups. Make sure your employees have someone to turn to when their jobs or lives do become overwhelming. While the discussion of personal situations should remain limited, it's pretty hard to draw the line between personal and work lives. Having the support of fellow employees is essential during difficult times – especially if someone genuinely needs help with his or her workflow, or has become overwhelmed with a sudden onslaught of new or time-sensitive projects.
You are not responsible for the physical or mental health of your employees, but at the same time you must remember that a person's work/life balance does contribute to their stress and overall happiness. As a manager, it's important to recognize the signs of stress and take action to prevent that stress from having a negative impact within the workplace.
Management trainees are encouraged to learn as much about stress management as possible before working with their new teams. They're also taught to recognize the signs of stress within themselves, so that they can solve their own problems without impacting the productivity of their groups.
Do you have a creative method of helping your team deal with stress? We'd love to hear about it…
Thanks again,
Sean
Sean McPheat
Managing Director
MTD Training   | Image courtesy by David Castillo Dominici of FreeDigitalPhotos.Net