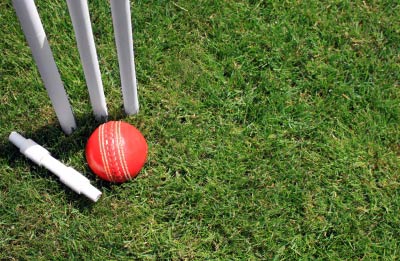 No apologies for non-cricket fans as there are some really great messages in this piece for us all to learn from. Yes this blog is a bit of a post mortem on the thrashing of the England cricket team by Australia in the recent "Ashes Series" and a pretty conclusive score of five tests to zero!

What makes the whole thing so surprising for most is that this 'drubbing' comes less than five months after England won an Ashes series 3-0 at home. Australia were a side beaten seven times in their previous nine Tests but England were forced to hand back the Ashes in humiliating fashion.
So the question is, what happened in those few months? What went wrong with England strategy, star men and selection? Why this, why now? The England management team, coaching staff and the Captain Alastair Cook were the same for both tests. Had all these people suddenly gone off the boil at the same time? Had all become complacent, even arrogant? I can't give you all the answers to the above questions because I do not know the individuals that well but I suspect the answer is NO!
In reality, it was not that England had suddenly become weak and ineffective, it was the Australian team that had improved so much it made England look poor. Had such an improvement in form been seen by a sprinter in the Olympic Games we would all have been crying out for drugs tests!
Here's what I think happened to Australia and what England must now themselves do in order to get back to winning ways.
It is your 'attitude' when losing that determines how long it will be before you win! Smarting from the 0-3 defeat in England, Australia's new coach Darren Lehmann 'responded' rather than 'reacted'. Rather than make wholesale changes with the team, he got them working as a team again. He rebuilt the 'belief', the grit, the determination, the aggressiveness that we have come to expect from Australia as a sporting nation. Did this happen overnight? Certainly not, but the team had their eye's on their biggest goal, winning back the 'Ashes'.
In the summer of 2013 England had a bowling 'plan' for every individual Australian team member and they executed that plan with aplomb. In the Australian summer of 2013/14 they now had a plan for England's batsmen. They had devised traps to exploit the perceived weaknesses of each player and they worked brilliantly!
So here are some messages for leaders, managers and anyone going through a bad patch:
You don't suddenly become 'poor' overnight, is it someone else that has suddenly improved their performance? If so, look at what they are doing and learn from them!
The only people that never experience failure are those that lack ambition. Failure only truly happens if you give up trying!
Revenge is a dish best left in the recipe book, don't look to 'get even' with other people but focus your energy only on YOU and getting you way ahead!
The football cliché is "Class is permanent, form is temporary", I'm not a fan of clichés generally but I like this one.
Have a fabulous 2014 and I hope you enjoy our blogs and articles.
Many thanks
Mark Williams
Head of Training
MTD Training   | Image courtesy by Simon Howden of FreeDigitalPhotos.Net