Performance Appraisal Tips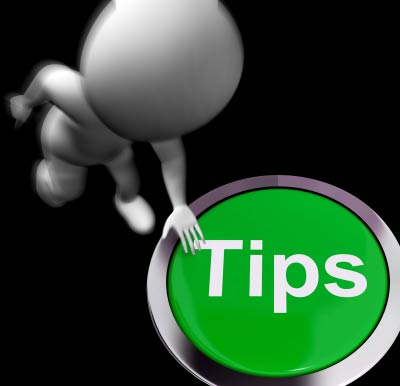 Performance appraisal time is, obviously, one of the most dreaded times of the year for both managers and employees alike. Your employees will likely spend hours before their appraisal meetings agonizing over whether or not they've really done a good job and worrying about what you will say. You, on the other hand, will spend hours preparing reports and worrying about how NOT to offend your employee during the appraisal process.

Such is life.
In order to make sure your appraisal process remains fair, consider the following tips:
Make sure your employees all receive information regarding the performance standards you expect as soon as they accept their positions. If an employee has a handbook in writing (and signs to prove he received it) he will really have no excuse for "not knowing" what was expected of him.
I know your first instinct is to be a friend or "the good guy" but don't forget to document ever single disciplinary measure formally and give your employee a copy of the report. Having these reports in writing will be to your advantage should the employee in question suddenly become a liability.
Do you have an employee who isn't as productive as he could be? Don't wait a full year to appraise him. Have an interim appraisal and reiterate what is expected of him. If he does not improve you will have supporting documentation when/if you have to give a negative appraisal later on.
Make sure your employees have a chance to review and comment on their appraisals, especially if they are negative. Give them a day or two to sign the appraisal and get it back to you with any additional questions after the initial appraisal.
The performance appraisal process will run smoothly if you work as ethically as possible. Don't give your employees a reason to feel attacked and they'll eventually appreciate your role in the process.
Thanks again,
Sean
Sean McPheat
Managing Director
MTD Training   | Image courtesy by Stuart Miles of FreeDigitalPhotos.Net
Originally published: 3 April, 2009
---
---