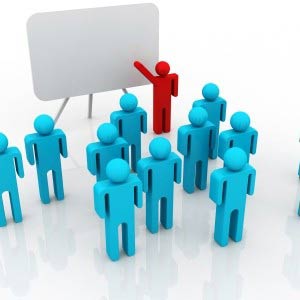 When I was in high school, I dreaded team projects. I was the one who usually ended up doing all of the actual work, only to have another team member insist on giving the final presentation and, essentially, stealing all of the credit. Looking back, I realise that there was one major flaw with the team presentation concept – none of our teachers taught us how to work as a team. They just threw us together an expected us to know what to do.
Effective team building means more than finding a group of people who will work well together on a regular basis. A real team can work together and everyone will contribute equally when it comes time to give a presentation.
In preparation for a team presentation, ask yourself the following questions:
1. Will everyone participate in the main presentation, or will one person be responsible for this task?
2. If the answer to the first question is one person, are you able to identify one person on your team who has the skills necessary to give an effective presentation?
Regardless of the route you choose, your team must still work together. Giving the main presentation doesn't make one person responsible for its success or failure. Every other member of the team must understand the entire presentation, be on hand to help support the speaker, be prepared with supporting documents, and help to respond to any inquiries the audience may have.
Effective team building involves knowing the answers to these questions in advance. A good team will be able to quickly and easily make these decisions, without developing feelings of jealousy or animosity towards each other. Your team will always work together as one unit, and your presentations will always run smoothly!
Thanks again,
Sean McPheat
Managing Director
MTD Training | Management Blog | Image courtesy by jscreationzs of FreeDigitalPhotos.Net