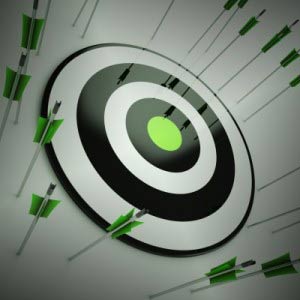 It's the decisive penalty kick of the World Cup finals. There's pin-drop silence in the stadium as the fortunes of a football crazy country rest on the shoulders of this one player. The player taking the penalty kick is not a novice. He's often succeeded in the past. Yet the tension is palpable. Finally he decides to kick and there is deafening silence. Do you think he succeeded or did he choke? We've often seen this phenomenon in the business environment too. The same way that a penalty kick gets missed because a key player choked, a big sales pitch could go awry or a very good candidate might fail to make an impression in the interview. Often, an otherwise high performing employee may fail to come through at a very crucial moment. This phenomenon is called choking. Often high rewards or threat of severe punishment provides incentives to employees to put in a high level of effort to succeed. However it also creates tremendous pressure, which could also lead to performance paralysis  – which is referred to as 'choking under pressure'. Choking is suboptimal performance, not just poor performance. Its performance that is inferior to what you are capable of and have already done in the past. Today work defines most of us. It plays a huge role in determining our self worth and confidence. The peer pressure, how or bosses and clients view employees, and the desire for financial growth which leads to fulfilment of personal goals are all factors that make us want to excel at work which can tend to put and increase a lot of pressure on the employees. The employee's ability to handle such pressure and perform at a high level of efficiency is crucial to the organisation's success. Managers and leaders who are not only in touch with the employees but also the challenges they face on a day to day basis are in the best position to play a significant role in helping employees deal with such situations. Here's a look at some of the ways in which a leader can play a role:
Employees often look to their leaders for inspiration and direction.  Research shows that employees tend to emulate and imbibe the traits of their leaders. Employees need to see that the leader displays a calm demeanour in the face of a deadline or crisis without getting bogged down by the pressure. Once the see their leader exhibiting such traits, team members will also attempt to learn from their leaders about taking responsibility while being accountable and calm at the same time.
It's very crucial for the leaders to understand the skills and abilities of their team members. This helps them set realistic targets and provide appropriate deadlines to both the employees as well as any external clients. By discussing with the employees about the project on hand, in terms of the problems that they encounter or the time they need, a leader will be able to guide the team appropriately and also provide any additional resources they require for the successful completion of the task. This will reduce the performance pressure that the employees face, thus leading them to give it their best shot.
While a simulated stress environment cannot actually emulate the real situation, one of the best ways to help the team deal with stress is to create such situations that put pressure on the employees. Even training to work under low level of pressure can help employees deal with the extreme stress situations more effectively. By creating opportunities for employees to perform their duties under pressure, help prevent choking in the real circumstances.
It's extremely essential to give employees periodic feedback. Think of the penalty kick again. One of the major reasons the player is under pressure is due to thinking about the fact whether he/she will score the goal. Similarly high expectations of success and the anticipation of failure or of being evaluated poorly can lead to a stressful environment for the employees. This anticipation of whether they are meeting the performance expectations or not could prevent the employees from performing up to their full potential. By providing regular feedback, the managers can ensure that the employees know whether they are meeting expectations and whether they will get the much-awaited promotion or salary hike. These feedback sessions also play a significant role in encouraging the employee to speak his/her mind in terms of any requirements they have to perform more optimally and will also help them tweak their performance. Leaders need to ensure that they only provide suggestions rather than explicit directions to the employees and help them figure out the best way to complete their task or project.
In an organisation apart from the anxiety that stems from work related circumstances, performance anxieties also stem from how team members or peers will judge you. Workplace politics and lack of policies and processes for decisions can aggravate this considerably and lead to unhealthy competition. Good leaders understand that while its important to encourage competition, working together and helping each other succeed will lead to a win-win situation for the employees as well as the organisation. It's essential in such situations to encourage teamwork and ensure that the processes also align in a manner that will encourage teamwork. These are just some of the steps the can be taken at an organisational level to help employees perform at their highest potential.   Leaders however need to take concerted steps to ensure that the performance of a good employee isn't sub-optimal when it really matters.
Many Thanks
Mark Williams
Head of Training and Development
MTD Training   | Image courtesy by Stuart Miles of FreeDigitalPhotos.Net