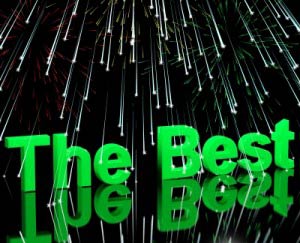 That is a pretty wild claim, so I'll get straight to the point. This article explains a simple but amazingly effective business idea that could revolutionise your organisation and give you a clear competitive advantage. The idea is based on a conversation I had with a client a few years ago and I have implemented it at a number of my clients since.
The client was a computer company that operated a help desk. Like many help desks they operated on a tiered basis with escalations to a higher level if the agent could not solve the client's issue.
I am sure you have rung an IT helpdesk, perhaps even within your own business. You get through to a junior member of staff with very little experience.
They proceed to go through a pre-ordained check list which usually starts with "Have you checked it's plugged in?" After 15 minutes of fumbling around the agent tells you he is stumped and will need to escalate your issue to the next level.
You get a call back from an experienced IT expert who asks you a couple of questions and within seconds you have a diagnosis and a plan is made to fix! The above is repeated from business to business, industry to industry and even within the public sector.
It is not just IT help desks, we get similar experiences when calling call centres and sales departments. Our calls are (on the whole) answered by low level, inexperienced and unmotivated staff that give a poor impression of your business. What the company I was talking to did was quite simple.
They turned their support structure upside down! The initial calls were routed to the most experienced members of staff that could diagnose issues much quicker, sounded more credible and built confidence with the caller. If the issue was a 'simple fix' the call would then be diverted to a junior member of staff who would run through the 'fix process' with the caller and stay on the line until satisfactorily solved.
If the diagnosis was serious or terminal, then at least the caller new straight away and arrangements could be made for an engineer call out. Think about most of the cold B2B sales calls you receive.
They tend to come from junior members of staff who are 'cutting their teeth' at the hardest job in sales! They have far less business, industry and product knowledge than their more experienced field sales people.
They are a blunt instrument and can actually create a poor impression of your business in the eyes of the prospect. I have reengineered the sales engagement model with a number of clients where we have successfully proven that the best people to do cold calling are their most experienced sales people!
Success percentages have gone through the roof. Once a client is won they pass it to a junior member of staff to manage it on a telesales basis with the experienced person checking with the client that all is well on a regular basis.
What about the fact that experienced people earn far more money and we can't have them doing 'low level' work? You will actually find your business makes more money & more profit and your customer experience scores will be vastly improved.
Other benefits are improved employee engagement and reduced staff attrition! It does take real guts to implement the 'upside down' approach but lack of 'bottle' is not an attribute of a great leader.
Many thanks
Mark Williams
Head of Training
MTD Training   | Image courtesy by Stuart Miles of FreeDigitalPhotos.Net