Pulp Fiction Or Fact? Is It 'The End' For Paper?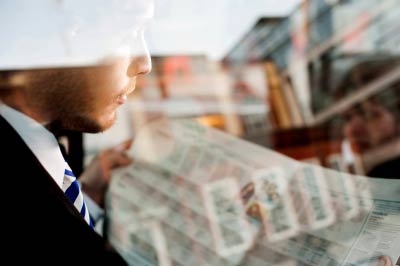 I would hate to be a leader in the publishing industry these days. Most magazines already have a digital format but how long do you go before stopping your paper versions altogether? Sales of music magazine NME hit their lowest yet this year, falling below 20,000 copies per issue during the second half of 2013. ABC circulation figures show that the 62-year-old publication sold an average of just 18,184 a week. This was a drop of 21% from December 2012, when each issue was selling about 23,000 copies. Over all circulation has dropped year on year since 2009.
The costs involved in printing and distributing hard copy magazines is incredibly high and they must surely be losing money on the printed version. How long do you leave it before pulling the plug and going digital only?
These sorts of decisions are the stuff of nightmares for business leaders as getting it 'wrong' can be catastrophic both from a business and a career perspective. Market research will help but ultimately some people will be disappointed. I had a school friend that had every copy of NME in archive from 1972 onwards! Imagine how he would feel. There are obviously many benefits with digital only publishing including cost and environmental savings. Therefore the business case is strongly against print.
Despite the drop in circulation NME have actually seen advertising revenues increase by 49% over the past 12 months. The NME website gets 1.4m users per week, while the digital edition of the magazine sells 1,307 copies a week, and thousands of people attend NME live events and concert tours. It is clear that NME has adapted and diversified well in the digital age and has found lots of other ways to monetise their brand and to reach their consumers.
There is still the hard question of when do they stop the printed version? Do they take a Bank of England (Mark Carney "Forward Guidance") approach and tell everybody they will stop when a certain KPI such as circulation falls below a set figure? That's probably not a great option as it makes business planning far more difficult. Personally I would set a date at least 12 months ahead and announce the date of the final edition as early as possible. What would you do?
I am still amazed at just how much paper post I get at my home office. I fill a paper basket weekly with envelopes and junk mail. So much of what comes through could have been perfectly well delivered by email communication AND with email you get the option of delivery and read receipts.
I sign up wherever possible for e-billing and think more businesses should encourage people to do so by passing on some of the cost savings. There will always be a need to send some paperwork by traditional post and based on the success of the privatisation of Royal Mail I can't see them being out of work anytime soon.
Many thanks
Mark Williams
Head of Training
MTD Training   | Image courtesy by stockimages of FreeDigitalPhotos.Net
Updated on: 7 April, 2014
---
---