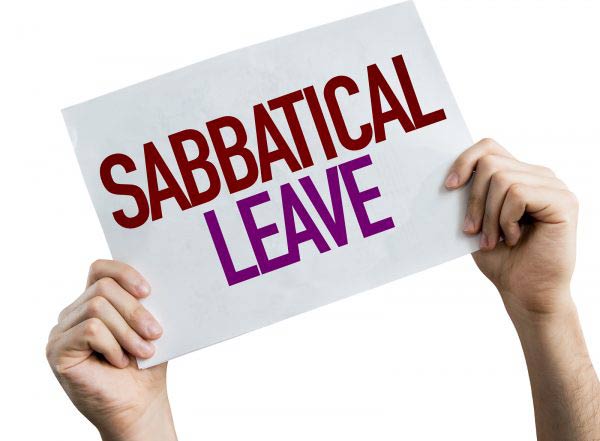 Most full-time employees in the UK are obligated to receive 5.6 weeks (28 days) of paid holiday leave (also known as statutory leave entitlement or annual leave).
However, that is only about 10 percent out of the entire year, which is not enough in certain situations.
Say you have worked for the last 15 years, and have finally saved enough money to travel the world.
Or, you want to take five months off to help build hospitals in a third world country.
Another reason you would want to take more time off from work is simply that you are tired and need a rest.
If 5.6 weeks off a year is not sufficient for you, you may consider taking a sabbatical.
Derived from the Biblical term Sabbath, which refers to a time of rest, a sabbatical is an extended period of time off work.
No matter what the reason for this break is, you must know the law when it comes to requesting one.
First, you need to understand that legally, your employer is not obligated to offer you a sabbatical, or to hold your job for you until you return.
Organisations that offer sabbaticals are typically confined to certain industries, such as higher education, and are more lenient in approving sabbaticals for employees who hold senior positions and have been with the company for a certain amount of time.
Furthermore, the sabbatical may not be approved if the employee may be considered indispensable to the firm at the time, even if that person meets all the other criteria.
If you are granted a sabbatical, expect to receive a large amount of conditions.
These will address if you will be paid, at least partially or fully, whether you will receive any benefits during the time off, how the company will be notified of your return, how often you should check in with the office during the sabbatical, etc.
It is important to note that the same approval system for sabbaticals should be used for both full and part-time staff, as outlined in the employment agreement.
If others in your organisation were allowed to take sabbaticals, but you were denied, you could accuse the firm of a breach of contract on discrimination grounds.
A sabbatical can provide a period of rest away from the stresses of work, or a time to pursue a long-held dream.
However, you must fully understand your company's policy on taking sabbaticals to be certain that you have a job to come back to when it is over.
Thanks again
Mark Williams
Head of Training and Development
Personal Development Hub
Please click below for other relevant personal development tips and advice.
Our personal development hub contains useful techniques and
strategies to improve your skills as a manager.