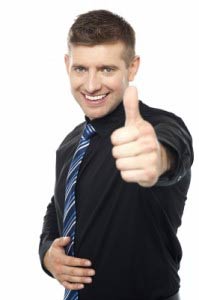 Recognition of contribution and effort is one of the most important motivators for employees. Showing your appreciation demonstrates the value you put on them and the work they perform.
In this article we look at how you can show your appreciation more often.
Actively Look For Individual Strengths
The foundation of anybody's being is what they are good at. Recognising these strengths reinforces the core and provides a stable base for any future improvement.
Picking out people's qualities shows willingness on the part of the manager to be interested in them on a personal level. This is more likely to engender loyalty from the employee.
As new strengths emerge ensure that these are also recognised. Behaviours that are praised tend to be reinforced. It is therefore essential that you are specific about the behaviour you want them to continue. Telling someone that you like the service they give to a customer is too vague. Pick out the element you particularly value. For example 'I was delighted with the way that you spent extra time researching that problem for the customer and how quickly you went back to them.'
Recognise Effort As Well As Achievement
Too often it is only achievements that receive recognition. On occasions the focus can be too much on results. Somebody who fortuitously lands an order from a customer may receive greater praise than someone who has put in much more effort and not yet secured a difficult deal.
A strong work ethic demonstrates a good attitude towards a person's role. Whilst another employee may have better skills, if they do not also have the associated motivation to use them then they are not providing true value to the organisation.
Recognising the effort will again encourage the individual to repeat that effort. It also helps this person to be more open to coaching in how they might be able to turn the effort into success. It will also enable you to see whether the team member requires further support from you or other resources within the organisation.
Be Immediate & Sincere
In order for people to make the link in their brain between the behaviour and the praise, it is advisable that recognition is provided as soon as possible after the event. If practicalities make this difficult, ask them to recount what they did and how they did it. By reliving the situation and then receiving the praise will help the reinforcement process.
When showing your appreciation, be careful to show that you are being sincere. Our body language and tone of voice will often give us away if we are only doing it because we have to.
Many thanks
Mark Williams
Head of Training
MTD Training   | Image courtesy by Stock Images of FreeDigitalPhotos.Net