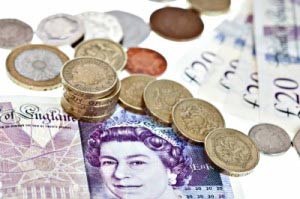 Recent improvements in the job statistics have been assisted by a massive increase in the number of self-employed people and just a tiny increase in the creation of new PAYE jobs, experts have said.
Recent quarterly labour market data, published by the Office for National Statistics (ONS), revealed there were just 0.2 per cent more 'employed' people during the last quarter. This compares to a rise of 4.1 per cent in the self-employed sector during the same period. The rise in the number of self-employed people equates to an extra 172,000 in the last three months.
It means the total number of self-employed people in the UK is 4.37 million, or 14.5% of the total workforce.
There has been a 63% rise in the number of people going freelance in the last decade alone and contributes £95 billion to the UK economy.
Recent high profile government initiatives and television programmes like Dragons' Den have made self-employment 'cool', (or is the latest phrase 'dope') to young people and less scary for those who have spent a career in PAYE.
Social media platforms provide a cost effective route to effectively promote new products and services.
I'm all for self-employment and love entrepreneurialism in all its forms. I do however have a concern!
Smaller businesses (SMEs) spend a fraction on training and development for staff compared with their corporate counterparts. This has less to do with the cost of the training and more to do with the cost of losing the employee from the business whilst attending the training.
This challenge must be met 'head on' or your business will not advance.
I love the cartoon that circulates business circles every few months, you know the one I'm sure? One manager is seen saying to another "What if we train our people and they leave?" to which the reply is "What if we don't train them and they stay?"
It has been proven that providing training for staff builds loyalty and engagement.
Attrition rates decrease in businesses that provide training opportunities. As we all know recruitment is a massive drain on resources, so you may find savings on the one pay for the other!
At Management Training & Development we have a vast array of superb courses to meet all your business needs.
These cover sales and business development skills as well as course to develop management and leadership skills.
These are available in a public course format where you can learn and share ideas with people working in other organisations and industries. All our trainers are highly effective teachers with a wealth of business experience to make the learning 'real'.
To embed your new skills we also offer an extensive portfolio of post course interactive e-learning and support which is FREE for six months. Call one of our specialist learning advisors on 0333 320 2883 for a no obligation discussion.
Our management training courses and programmes are consistently rated 9.2 out of 10 on our feedback forms and 100% of our client's say that they would use again!
Many thanks
Mark Williams
Head of Training
MTD Training   | Image courtesy by Serge Bertasius Photography of FreeDigitalPhotos.Net