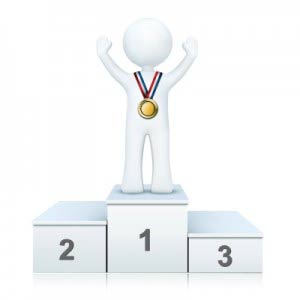 As the Winter Olympics of Sochi 2014 comes to an end the abiding memory for me will be the significant contrast in emotion of the British women's and men's curling teams at the ends of their final matches.
Britain's women won curling bronze when skipper Eve Muirhead steered her team to a 6-5 victory over Switzerland with the last stone of the bronze medal play-off.
The Great Britain's men's curlers had to settle for a silver medal after they were completely outplayed in the men's curling final.
David Murdoch and his team struggled throughout the match and were never in front as the reigning Olympic champions Canada put in a commanding performance to win 9-3. So the women celebrated a Bronze medal like it was a Gold and yet the men cried over the Silver?
I do not think it was the loss itself that affected the men so badly it was the manner of the defeat. Curling (often referred as "Chess on Ice") when played among top teams is usually a close run encounter with victory often decided at the last end and some with the throw of the very last stone.
Unfortunately the men's team had a combined 'nightmare' and capitulated with little more than a whimper. As someone that has worked a great deal of my career in sales and sales management then I can relate to this.
As individuals, sometimes winning is not about being top or being first, instead winning is about how we personally feel about our own performance. I have hit targets and felt demoralised and missed targets but felt elated.
This had more to do with my own personal feelings about my effort, challenge and engagement in the process, than any financial reward or recognition. Problems arise in leadership and management when our thoughts on someone's performance, do not match theirs!
If you announce categorically that their performance isn't as good as you wanted (or can accept) and yet they think they did the very best that they possibly could, then don't expect them to get better. Performance in business and in sport is something that should be planned and discussed on a regular basis.
In professional sport it happens daily, weekly, monthly and annually, in business it often happens just once a year during the 'annual review'. We look at performance against targets set twelve months ago and then set more targets for the following year!
The document then goes back into a file not to see the light of day for another 11.5 months. When working with people to set performance targets remember these top tips from me:
Despite what you might think people won't aim for YOUR targets! They must be personal to them.
Focus discussion on "Why?" the goal or target is important to them. Understand their motivation.
Performance targets need thought and preparation. Allow time for this before meetings for both parties.
Avoid setting too many performance targets, focus on three maximum.
Set mini targets and deadlines as stepping stones
  On a final note and in summary – Great leaders and managers recognise and reward great performances, regardless of whether or not they hit pre-planned targets.
Many thanks
Mark Williams
Head of Training
MTD Training   | Image courtesy by digitalart of FreeDigitalPhotos.Net