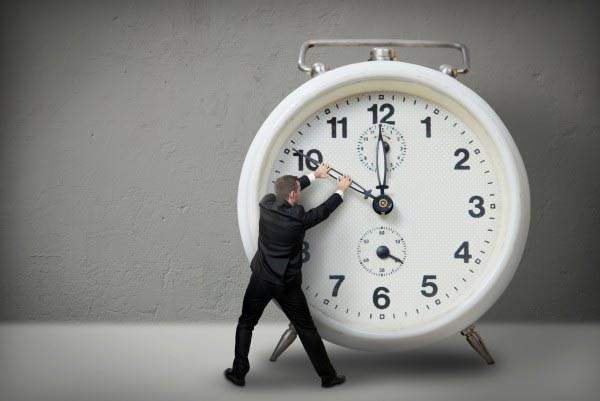 We have all been to a meeting that has run out of control, spending hours and feeling like nothing has gotten accomplished.
Even if productive, long meetings take up a lot of time out of the working day, preventing productivity and efficiency at the office.
This is why, many managers throughout the UK have begun to cap meetings at 30 minutes.
Although this may seem impossible, especially with a large group, it is doable with these tips.
Include Necessary People Only – Many departments have weekly meetings; however this habit is not always necessary. This especially applies to teams with ten or more employees, who often work on different assignments. A great tactic to employ is to have separate meetings with specific groups, and only invite the most pertinent members. If you are trying to get information about the latest book launch, for example, there is no need to invite other employees who are working on a different project. Meeting separately with different team members allows the employees not present at the meeting to use their time to do their work, instead of idly sitting in a meeting. This practice also cuts meeting time as less people are involved, which leads to less discussion.
Prepare an Agenda – A prepared outline for the meeting is a must to prevent your team from straying off course. There is a lot to discuss at any workplace, but you must try to stick to the most important and pressing matters to keep your meetings short. If someone brings up something not on your agenda, you can quickly steer the topic back to the outline.
Be the Deciding Vote – Certain meetings run long because of the refusal of the manager to make decisions. When trying to decide on the best course of action, some supervisors like to remain mum and let the employees decide. However, often a long debate ensues, and no solution is anywhere in sight. While giving your subordinates a voice is important, be the deciding factor in situations when a few solutions are on the table. Doing so will result in quicker and less overwhelming meetings where your employees don't need to argue with each other, and you decide on the best course of action.
There are definitely times when you must dedicate a lot of time to discuss important company milestones and provide feedback to your staff.
However, an issue can ensue when every single meeting drags on and wastes all the attendees' time. Therefore, utilise the three tips above to curtail meeting time to thirty minutes, while still productively communicating about deadlines and possible issues.
Many thanks
Mark Williams
Head of Training
MTD Training   | Image courtesy of Big Stock Photo