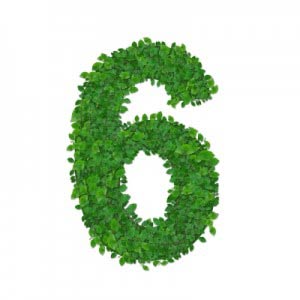 When I study great communicators from the past, I realise that they have several things in common. That's good, because it means they follow patterns that can be modeled by others, and that makes it easier for us mere mortals to get it right!
One specific area that great communicators excel at is the ability to get to the root of problems quickly and efficiently, so they can spend time on seeking results and solutions rather than wallowing in the quagmire of disputes, opinions and disagreements.
The quality of the questions that they ask can be boiled down to six different levels. If we know what they are and follow them, we too should get similar results. Let's look at what these levels are with some examples:
Level 1: Reflective questions: These reinforce current perceptions, are direct, lead the other person and concentrate on just the bare facts. An example would be "Has that report been completed yet?"
Level 2: Framing questions: These 'frame' the conversation in such a way that it drives the conversation forward with a closed question for information. An example would be "Will the report be completed today?"
Level 3: Planning questions: This type of question helps us to incorporate the new information into future opportunities. An example would be "I need the report for a meeting on Monday. When do you think you will be able to get it to me?"
Level 4: Driving questions. This takes the current situation and looks at it in a new, alternative, different way. An example would be "If you're unable to get the report completed by then, what do we need to do to ensure it actually IS completed?"
Level 5: Predictive questions: This type of question stimulates thinking and creative problem-solving. An example would be "What steps do we need to take so that reports like this are completed in time in the future?"
Level 6: Generative questions: These help us and others promote growth and learning around an issue so that everyone can look at things in the same positive future-focused light. An example would be "How do we manage the process in the office so that these reports are printed pro-actively without having to be concerned about timing and quality?"
The level of the question would depend on the situation and the results or consequences that we are seeking. If we look at a deeper level question it will result in deeper answers and get people to think through obstacles that may inhibit creative thinking present in a lower level thought process.
Try out the different levels in your environment. Identify how deep you need to go in different situations and test which level works best. You'll soon find yourself matching the great communicators in this key area.
Thanks again
Sean
Sean McPheat
Managing Director
MTD Training   | Image courtesy by Creativedoxfoto of FreeDigitalPhotos.Net