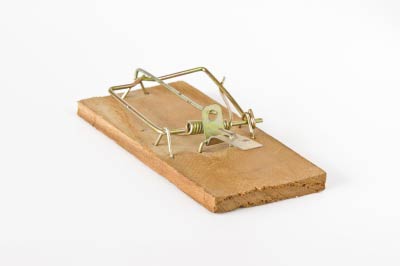 As manager's we always fall into little traps and develop bad habits that will hinder rather than help and progress our performance.
However there are certain habits and characteristics that have to be avoided like the plague – and if you currently see yourself falling into any of these categories then turn it around immediately.

1 – Being a Poor Delegator
Ask yourself – Why am I not delegating?
Delegation saves you time and it will develop your staff. By delegating certain tasks it will motivate staff lower down by giving them certain responsibilities that you usually would take on yourself. This will free up some valuable time for more important tasks.
2 – Having Poor Organisational Skills
Ask yourself – What have I done today and what have I achieved?
Bad organisers always moan about the lack of time in the day and moan about being busy when they are far from it. It is much more ideal to be over-organised in every aspect of your role than be totally disorganised and losing track of everything.
3 – Being an excellent procrastinator
Ask yourself – Why am I putting this off?
Have you been putting something off at work for a few days, or maybe even weeks? If you constantly put off tasks intentionally then you are a procrastinator – set up a calendar at work and make sure that task disappears before the end of the day.
4 – Performing poor at meetings
Ask yourself – are the meetings I have generally a waste of time?
Don't walk into a meeting blind – preparation for a meeting is vital so you can have fluent discussions with members of your team so you can bounce off each other when discussing thoughts and ideas.
5 – Being a purposeless executive
Ask yourself – Do I plan each day and know what my objectives are?
Too many people scurry around the office and are just busy being busy – they do not have a clear vision or plan for the day. Don't be just part of the furniture – try and make a difference each and every day you go to work and make the day worth getting out of bed for.
Everyone develops bad habits – after all we are only human. However any of the above has to be avoided, be productive and organised and start making even more of a difference.
Many thanks
Mark Williams
Head of Training
MTD Training   | Image courtesy by Stuart Miles of FreeDigitalPhotos.Net

Mark Williams
Mark Williams is a learning and development professional, using business psychology and multiple intelligences to create fascinating and quickly-identifiable learning initiatives in the real-world business setting. Mark's role at MTD is to ensure that our training is leading edge, and works closely with our trainers to develop the best learning experiences for all people on learning programmes. Mark designs and delivers training programmes for businesses both small and large and strives to ensure that MTD's clients are receiving the very best training, support and services that will really make a difference to their business.