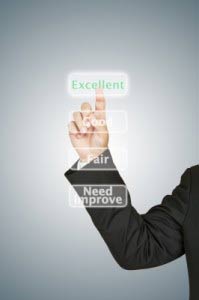 What is it that sets the excellent apart from the rest? What drives the best managers to improve themselves and achieve a level of performance that exudes confidence and builds respect?
Research indicates that superior management occurs in organisations that require a mix of continuous formal and informal learning. Investing in knowledge, skill and competency improvement is the way to keep up with the science and art of management. Think about it…the managers that have impressed you in your career are most probably the ones that put growth and development top of their list of priorities.
By growth and development, we're not referring to just going on training courses, although formal training can provide the foundation for development over the long-term. No, professional excellence comes from a continuity of consistent enquiry and experimentation into what will improve performance.
How that transpires is dependent on the journey you as a manager wish your career to take. But one thing is certain…if you don't take your own professional development seriously, no one will do it for you.
Whatever your career choice is, there is truth in the saying that our knowledge of everything doubles every two to three years. If you obtained a degree just a few years ago, and haven't kept up with developments in your specialist field, you have probably been left far behind in the knowledge and experience that exists today.
So what should you be doing?
By taking responsibility for your own career, you will see that most opportunities occur when you take continuous learning seriously. Learning is fine, but continuous learning takes knowledge and ability onto the next level.
Have a goal in mind. And I don't mean just reading a certain number of books or listening to a certain number of CDs.
The goal should be what knowledge you need to have in order to succeed in your field. The professional excellence we are referring to is something that needs to be taken seriously, as your future career is at stake.
By taking your learning and development by the scruff of its neck, you encourage yourself to take time to develop specific skills that organisations will need in the future. You make yourself someone of value and show how important you will be to your current or future employers.
Buying time for this is vital. You may say you don't have time for all this. But what about your commuting time? How about downloading free podcasts of your choice from something like itunes and listening to them on the train or in the car? Half-an-hour of learning per day in this way is over 100 hours a year of development. That's equivalent to over two weeks of training per year. I know you wouldn't have time for that in the real world…but you can have that time if you just devote that dead time to enhance your skills.
Think seriously about your own development. It truly is the key to professional excellence.
Many thanks
Mark Williams
Head of Training
MTD Training   | Image courtesy by Pink Blue of FreeDigitalPhotos.Net