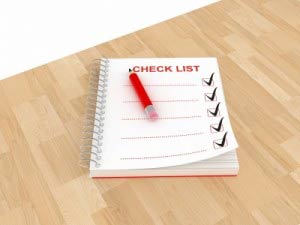 Leading a project these days is a lot more complicated than ever before, as you have to deal with so many constraints, different people's demands and a time-scale that is often shorter than you would like.
The upheaval associated with managing and leading new projects can cause much anxiety, so here are some check-points that should enable you to run your projects more smoothly:
1) Set Clear Objectives: Understanding exactly and specifically what you are trying to achieve is vital if the project is to be clear and precisely-driven. Simply saying "Improve Communications Between Remote Team Members" is not good enough. You need to specify what results you will see at the end of the project.
2) Gather Resources: Identifying the needs of stakeholders and bringing together the resources required to achieve the goals of those people is paramount to achieve the results you are looking for.
3) Organise the Project: Each person needs to be clear on what their role is, and building commitment from each project participant is vital to ensure success.
4) Project Member Ownership: Encouraging a sense of ownership in your project team will drive it forward and ensure timings are followed effectively.
5) Communications Plan: This helps you to establish links between the diverse groups of people who may be involved in the project. A good plan encourages participation and openness, and builds trust between project members and stakeholders.
6) Monitor Progress: Ensure everyone is clearly aware of deadlines and budgets. Be clear on what the process will be if they meet difficulties along the way. And as project leader, make sure you keep driving the project forward with timely and effective meetings to update on progress.
7) Keep the End in Mind: Keep an eye on the big picture, spot difficulties as they arise and manage the changes that the project will inevitably produce.
This short checklist should give you the confidence to drive the project forward effectively and get the end results that you had originally planned for. For training please check out our Project Management Apprenticeship or commercial Project Management Training Course.
Many thanks
Sean McPheat
Managing Director
MTD Training   | Image courtesy by David Castillo Dominici of FreeDigitalPhotos.Net