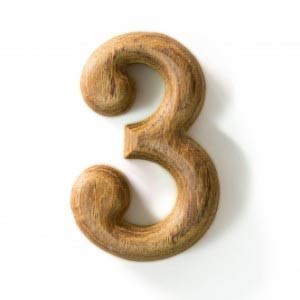 Name three dominant airlines.
Now, name three dominant food-chains.
And finally, three dominant supermarket chains.
I'm sure you found that exercise easy. And it's not surprising, because there is a theory that explains how, in every industry, three major players emerge to dominate the market, and the balance is made up by specialist niche players or companies that stand out in different ways.
It's called The Rule of Three, developed by Professors Jagdish Sheth and Rajendra Sisodia. What their research showed was that three market leaders emerge, surrounded by other smaller niche brands or companies that create a different marketing direction for others to follow, away from the mainstream.
It helps companies to identify whether they want to become part of the 'big three', and is useful for strategic and competitive moves carried out by businesses. Companies can determine where they stand in respects to competitors.
There are some limitations to the rule, and in Europe it may be better to consider it appropriately as the Rule of Four, as there are several industries where the competition laws allow more bigger players to take part than in the USA, but it's an interesting analysis for industries and competitors to think through if they are considering changes and expensions in the way they work.
This is expecially true in developing markets. And, of course, the web has created a different marketing culture. Think about books (Amazon), online auctions (Ebay), search engines (Google). These are prime examples of how single categories can be dominated by one company, allowing others to occupy niche positions.
And other industries are dominated by just two companies (Pepsi and Coke, Duracel and Energiser, Visa and Mastercard are just some examples), so there may be room for other companies there, too.
Who knows what the future will bring in terms of the competition to these dominating businesses in their specific industries? It may be that the Rule of Three (or Four) only applies in a long-term frame. But it's an interesting concept to consider as the markets change through greater competition from the Far-East, Brazil and Russia, and as the US dominance is threatened in other areas of the world.
Thanks again
Sean McPheat
Managing Director
MTD Training   | Image courtesy by Stoonn of FreeDigitalPhotos.Net