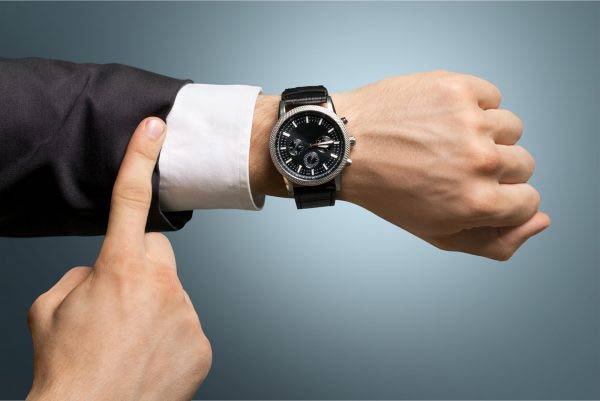 Many professionals have had a situation come up that made them miss a deadline.
Whether a member of your team got sick and couldn't finish their part of the workload, or a power cut stalled your project, it is never pleasant to face a client or your own boss and explain why the work is late.
While sometimes things outside your control cause you to miss a deadline, other times procrastination or forgetfulness can be to blame.
Managers who constantly finish projects late can risk getting demoted or losing their jobs, or lose an important client.
If you feel that keeping deadlines is hard, read this article for tips on managing your time better.
Don't Promise The Impossible
Oftentimes, managers have to keep clients happy, even if their requests are unreasonable.
To get a customer to sign a big account, you may over-promise on what you can actually deliver, which will then cause you and your employees a lot of stress.
If you fail to get the project in on time, you will likely lose the client, and may even get negative feedback online.
To avoid this, don't promise what you can't deliver.
It is better to be upfront with a customer about a time frame rather than face angry phone calls and terse emails when you can't deliver on your promise.
Calculate Required Time & Manpower
To agree to a deadline with pure confidence, you need to calculate how much time would be required to get the job done, and how many people you will need to do it.
If you just signed a big account, you may believe that hiring more people will be your answer to finishing sooner.
However, you must take into account the time it will require to find and train new employees.
Keep track of your time projections for project completions, and then modify them depending on the actual time it took to get them done.
Once you get into the habit of calculating and recording the length of your projects, you will be able to promise deadlines that you can actually meet.
Give Yourself Extra Time
As mentioned in the beginning of this article, emergencies and unplanned scenarios can always occur which will prevent you from working at the required speed.
Therefore, it is a good idea to give yourself a cushion should something come up.
If you believe a task will take two days, promise to have it done in three, just in case.
Thanks again
Mark Williams
Head of Training and Development
MTD Training   | Image courtesy of Big Stock Photo