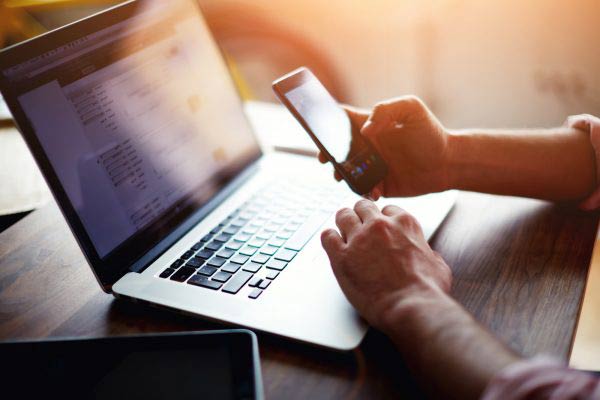 While our mobile phones and iPads can be unwelcome distractions oftentimes, they can also provide great conveniences for the busy professional.
Instead of wasting time looking at funny cat videos on YouTube, download apps that can help you do your job quicker and easier, whether you are in the office or on the go.
Here are 3 that can help you with your day to day:
Adobe Sign
When you have to return a signed document to another person, you have to print it, sign it, and then scan or email it back to the original sender.
Not only is that process lengthy, it requires you to be in a physical location that can accommodate those needs.
Not anymore!
Adobe Sign (formerly known as EchoSign) is a legal way to sign documents right from your device.
This e-signature solution allows you to digitally sign and share documents with others.
By creating e-signatures and adaptive forms, you can fill out financial, medical and other types of sensitive forms without worrying that your private information will be compromised.
MeetingMogul
Setting up a conference call for multiple parties, especially for colleagues who may work remotely, can be quite difficult.
For the professionals that are on the go between client meetings all day, it can be a pain to look up information about the call in number and find the pin.
If they are running late, they have to compose a group email to alert all participants; Meeting Mogul has provided a solution to these problems and more.
This one-touch service is a money saver; it analyses the locations of all participants to determine a local call-in number which can drastically reduce calling costs.
Those participants that are outside of the UK can use an affordable VoIP (voice over IP) service, avoiding roaming and other fees.
MettingMogul increases productivity as callers press one button to be connected to the conference call, and can share notes and agendas while using the app.
Furthermore, there is the ability to record meeting notes and share them with all parties involved.
When running late, a participant can quickly send a message to everyone else.
Dropbox
Many individuals know the panic that sets in when an important doc was erased from a hard drive, or simply saved to a work computer, not being accessible from any other location.
Dropbox offers a cloud service for documents, photos and videos.
The best part is that Dropbox syncs all of your devices with the cloud feature, allowing users to easily pull files up from a computer or mobile device anywhere.
Large files, such as books and long videos, only require a link to be shared with others; you no longer have to wait for them to upload to an outgoing email.
Thanks again
Mark Williams
Head of Training and Development