Time Management Tips – Infographic
Sometimes it really does seem as though there isn't enough hours in the day to get all of your work done, and if you don't keep on top of your workload it can easily spiral out of your control. The short infographic below gives you 5 key points to help you manage your time more effectively and keep on top of your day.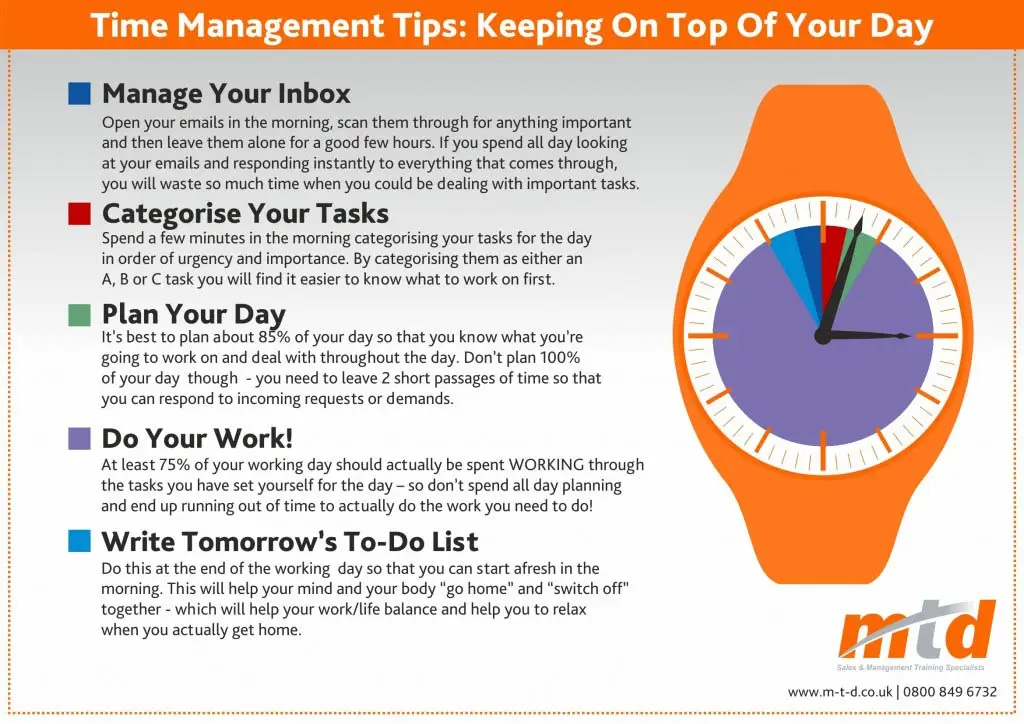 Click on the link below to enlarge and download the infographic:
Time Management Tips Infographic
For further tips, techniques and strategies our time management training courses will help you no end. They are practical, fun and engaging.
MTD Training   | Image by MTD Training – please give attribution to MTD Training if republished
Personal Development Hub
Please click below for other relevant personal development tips and advice.
Our personal development hub contains useful techniques and
strategies to improve your skills as a manager.
Updated on: 6 March, 2013
---
---