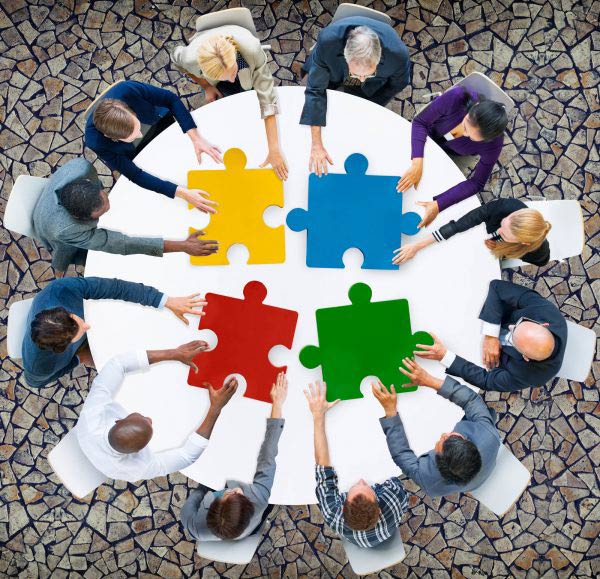 While some colleagues are able to work in one conference room or stop by each other's office to collaborate on a task, not all organisations are able to accommodate this.
Some have team members that work in different time zones, others simply have employees that are working from home when sick or traveling for work.
Whatever the reason is, team members need to connect in order to get their work done, and there are many tools that help them do this when not in the same office, which we will explore in this article.
The old way of conducting a conference call is confusing and outdated.
You must provide the participants with a call in number and pin code, then you are interrupted constantly with announcements of who joined the call.
When someone speaks, if multiple parties are on the call, it can be hard to decipher who is speaking.
UberConference solves all these issues.
First, the tool can call the participants, without them having to look for a call in number.
Second, the ability to share a screen with all the participants on the call allows for everyone to have access to visuals and reports, and to collaborate on a document.
Third, by actually seeing the person that is talking, there is no confusion.
The software even has mobile apps to make calls right from a smartphone or tablet.
Cisco's WebEx provides many innovative solutions to regular web and video conferencing.
It is customisable; the free version allows three people to work together, and paid versions allow more individuals to join, or an opportunity to hold virtual events, trainings and webinars.
You have the option of paying for your individual meeting room, whose web address is always the same.
This way, you don't need to send a link to a meeting, your employees or colleagues always know how to connect with you.
Conduct training on WebEx with tests and automated grading powered by this tool.
Large events can be held online for 100 to 3,000 attendees. WebEx even offers an event producer!
This is an innovative way to let co-workers collaborate from the same office or around the globe.
The tool allows for the creation of channels, which can be categorised by teams, projects, tasks, etc.
Everyone has access to all the channels to review, modify or track the progress.
Channels can be marked private so that only certain team leaders or executives have access to confidential or top-level information.
Participants can direct message each other to ask a quick question without involving the whole group.
Slack allows users to add documents, PDFs, photos and other files, and share them with everyone, or selected individuals.
The files can be commented on or searched for.
Thanks again
Mark Williams
Head of Training and Development